For American travelers looking to venture a bit further from home this winter season, Queensland, Australia offers travelers the best of all worlds as the region lends itself to any type of holiday. Travelers can explore the wild outback, enjoy a luxurious dinner out, pet a koala bear and swim through the waters of the Great Barrier Reef all in one week.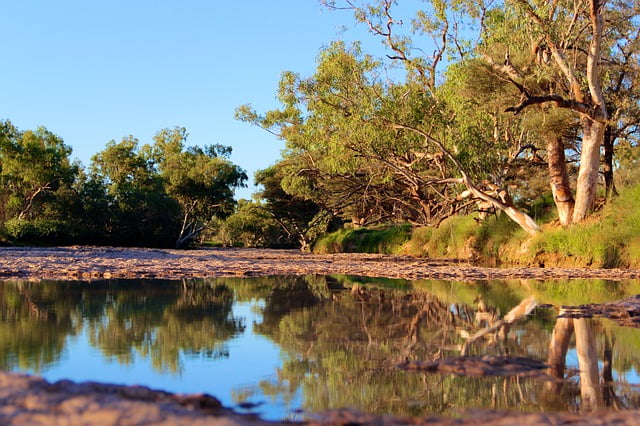 If your holiday time allows for it, one of the best ways to experience Queensland is by campervan. Now here are a few suggestions for places to visit:
Great Barrier Reef
A trip through Queensland would not be complete without a voyage to the Great Barrier Reef. There are multiple options for visiting the reef, including cruises, ferries, whale watching trips and more. The best way to see the reef is to get into the water and explore. Snorkeling and scuba diving adventures lie in wait for visitors to encounter sea turtles, schools of fish, wild coral, starfish, dolphins and even whales.
Carnarvon Gorge
Numerous national parks can be found throughout Queensland, offering nature enthusiasts an array of flora and fauna to explore. For a truly rugged, Australian experience, travelers could not do better than Carnarvon Gorge, located in Carnarvon National Park. Adventurous visitors will encounter a network of wild gorges as well as lush plant life and Aboriginal rock art.
Daintree Rainforest
Daintree Rainforest claims the title of the oldest surviving rainforest in the world. Hikers in the rainforest can participate in one of the tours offered by this national park wherein they will see hundreds of species of plants and animals, including the native hibiscus, green tree frogs, rainforest fruits, Ulysses butterflies, spectacled flying foxes and possibly the rare southern cassowary bird.
Townsville
Queensland travelers can also find the conveniences of a city on their holiday in Townsville, located in Northern Queensland. One will find historical sites and museums in this city, such as The Pub With No Beer, which houses artifacts and memorabilia from pioneer times. The Reef Aquarium is another popular attraction, offering travelers amazing views of marine life. Finally, visitors of Townsville can enjoy a wide array of entertainment, shopping and dining options.
Lone Pine Koala Sanctuary
Animal lovers cannot miss a trip to the Lone Pine Koala Sanctuary. Ranked as one of the top 10 zoos in the world, the sanctuary houses a wide variety of native Australian wildlife such as koalas, kangaroos, Tasmanian devils, platypus, birds of prey and reptiles. Guests can also enjoy the once in a lifetime experience of cuddling a koala or hand-feeding kangaroos.
Contrary to popular belief, a road trip through Australia doesn't have to be that expensive.