Iceland is situated on the Eurasian and North American tectonic plates and thus volcanic eruption, geysers and earth quakes are a regular part of Iceland's life.
Here are the top 5 attractions to visit in Iceland:
The northern lights
One of the most spectacular things in Iceland is the northern lights. Generally the northern lights can be witnessed in December and January. They are also sometimes seen between March and September. This is best things that one can witness only in Iceland and Alaska. Visiting the place will give your eyes a glimpse at a truly beautiful phenomenon.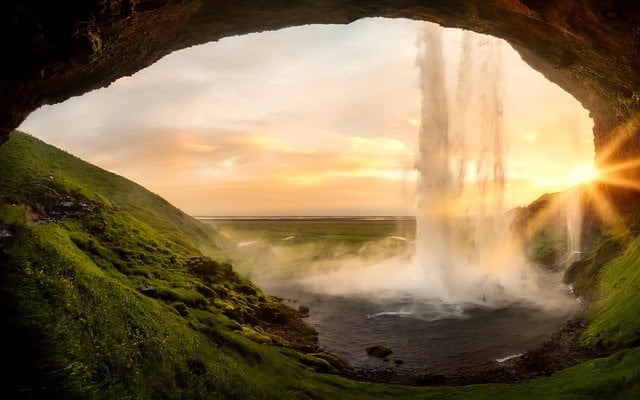 Reykjavik
Iceland's capital, Reykjavik, is an attraction in itself. It is the largest city in Iceland although its population is only 120,000. The city sits on a bay which boasts an array of great museums, restaurants, and colorful locales. When you visit the place you will definitely find yourself interacting with a number of sea creatures along the harbor.
Blue lagoon
Drawing the attention of several million people, the blue lagoon is one of the top attractions in Iceland. The blue lagoon is a geothermal spa that is fed from the water of a geothermal plant. The lagoon is actually situated on the lava field and if you swim  in this lagoon, then you are actually swimming in between two continents since Iceland is situated in between North American and European plates.
The Strokkur Geyser
Without a visit to Strokkur your trip is definitely incomplete. This is where you can witnesses the eruption jet of steam and boiling water rising 80 meters high into the air. Strokkur is the place where these eruptions take place within a span of 5 to 10 minutes.
Glaciers
One of the major noticeable things are the glaciers of Iceland. People can trek the glaciers and also can climb underneath the glaciers. Jokulfirdir glacier and Jokulsarlon glaciers are the most popular glaciers of Iceland.
Thus head your way towards Iceland and enjoy the most spectacular natural beauties!