There are so many great places to holiday by the sea in Britain that you're really quite spoiled for choice, but one of the best places for a traditional seaside holiday in the UK has to be St Ives in Cornwall. It's a beautiful town that has three good beaches around it. Porthmeor is a wide surfing beach which is on the quieter side of town. The Tate Gallery on Porthmeor beach is an added attraction – and homage to the fact that St Ives has such a strong art community. Almost every other shop is a little art gallery or workshop here, so you won't lack for present ideas to take home with you!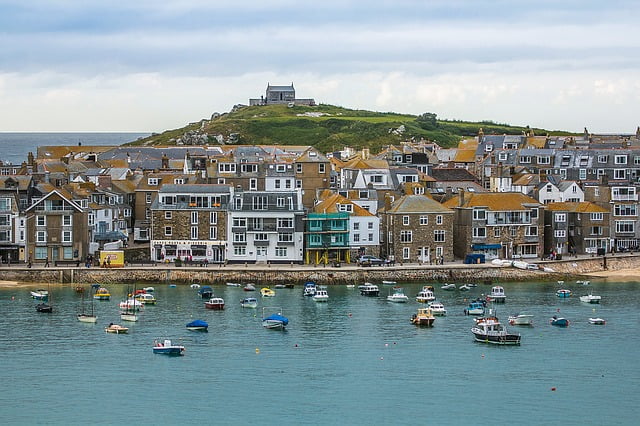 Then there's the Harbour beach which gets really busy during summer – a great place for people watching while you have an ice-cream or some fish and chips on the wall above the beach! Further out of town is Porthminster Beach, another great sandy beach, good for people with families.
The town itself is a warren of tiny cobbled streets which are great to explore and wander around. The main shopping street is Fore Street, where you'll find a mix of boutiques, surfing shops and the usual seaside shops selling buckets and spades and fudge, etc.
The only drawback with St Ives is that it can be such a long way and the drive or train journey there can feel like it's taking forever – depending where you set off from, of course.
And it can be reasonably expensive too. The best choice for a family is to stay in a self-catering cottage or apartment, and there are literally hundreds to choose from. For first time visitors to the town, it's a bit of a gamble where you pick to stay, as you might be right by the beach or up a steep hill that is technically only five minutes from the beach, but it won't feel like it when you've got loads of beach equipment to carry! Make good use of internet maps when you're choosing a place.
If budget isn't an issue, there are some really amazing cottages that are right on the beach, but if you want to book one of these you really have to make sure you arrange your holiday well in advance.