Following Vienna and Graz, Linz is the 3rd largest city in Austria. It sits along the Danube river lies about 30 km south of the Czech border. Here are a few places to consider visiting on a trip to Linz: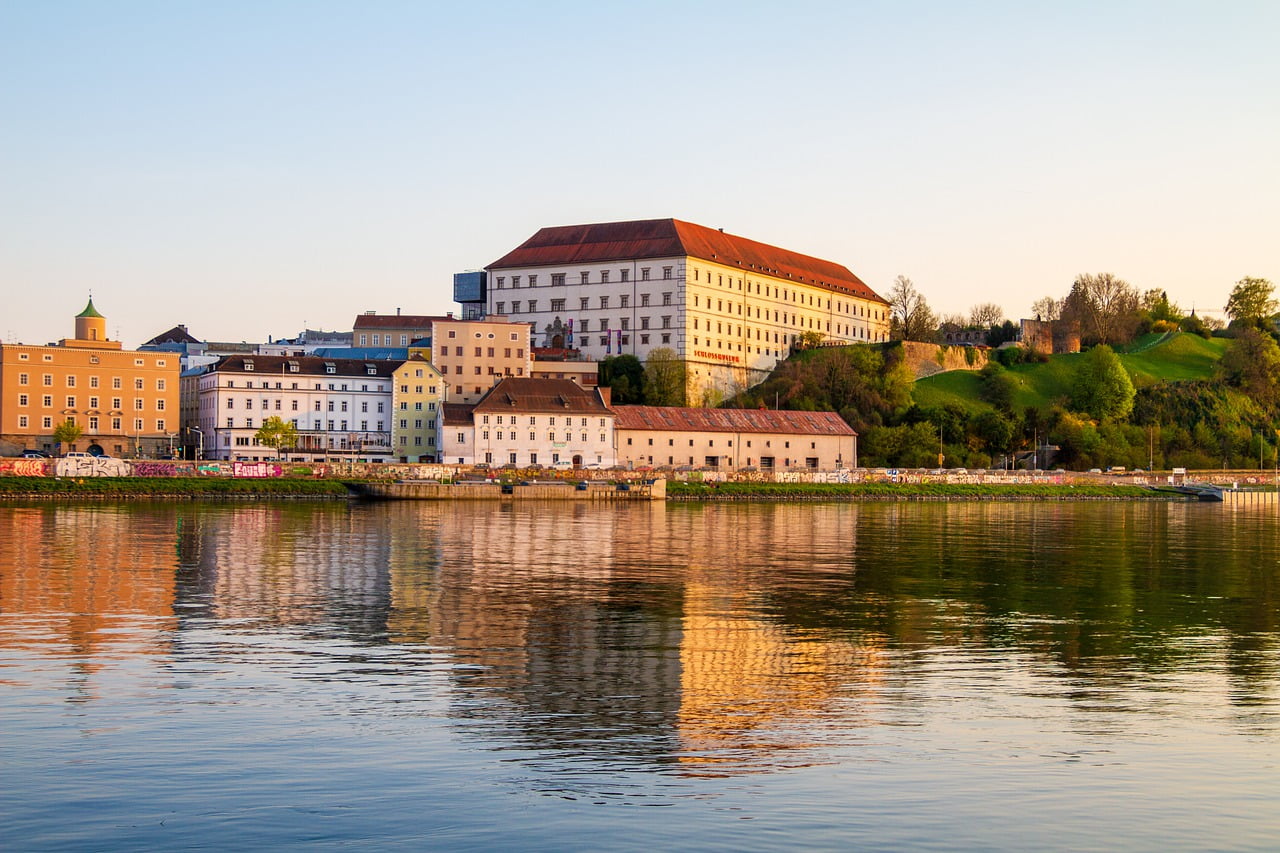 Hauptplatz
Surrounded by amazing Baroque buildings, Hauptplatz is original market square that builds the center of this old town. The 17th century Rathaus is just on the east side of this square, and opposite the Rathaus you'll find the Trinity Column in the center of the square. ALandstrasse
Landstrasse
Landstrasse is the north-south axis of Linz. It is 1200 meter long and runs right from Promenade to main railroad station. The Ursuline Church (Ursulinenkirche) and the Carmelite Church (Karmelitenkirche) are situated on the east of Landstrasse. The Seminary Church (Seminarkirche) is a small church in Harrachstrasse with a nice interior design, built in the year 1717 for the Teutonic Order.
Brucknerhaus
Near Adalbert Stifter Institute, Brucknerhaus is a multi-purpose building used for conferences and concerts. Modern sculptures are showcased on the lawn. Bruckner was an organist in Linz for several years. Every autumn events like Ars Electronica and International Bruckner Celebrations are arranged in Linz.
New Cathedral
Parallel to the Landstrasse on the western side there is Herrenstrasse and just to the west of it New Cathedral is there. This Cathedral has Gothic pillared, three-aisled basilica of yellow colored sandstone with ambulatory surrounded by ring of chapels. This huge Cathedral was built between  the years 1862 and 1924, a long time shot! It has a tower of 135 meters high. This Cathedral even covers a larger area than St Stephen's Cathedral in Vienna. This great organ was built in the year 1968. Greatest bishop of Linzs Franz Josef Rudigier's grave is there in the crypt. The cathedral has a splendid glass window locally called the "Linz-Window" reflecting history of the town.
Landhaus
The Landhaus was built betweeb 1564 and 1571 near the Monorite convent and rebuilt after an accident of fire in early 19th Century. Landhaus is situated to the south-west side of the Hauptplatz. The beautiful doorway holds the coats of arms of the genuine Austrian provinces. The center-point of the nice arcade-shaped courtyard, where serenaded concerts are performed, is a popular Planet Fountain.