St. Petersburg, Russia is home to many beautiful locations. While visiting, or even if you live there, you should check out these beautifully photogenic locations. Whether you're a professional photographer scoping out a new location, an aspiring photographer on vacation, or a local looking for new spots to visit on a date, this list should prove helpful.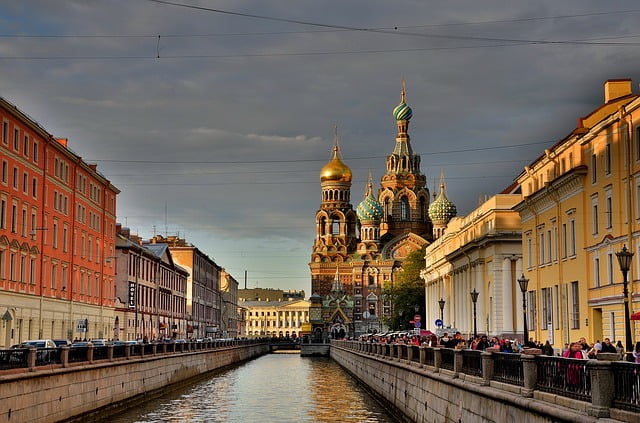 Enjoy your stay in St. Petersburg, Russia!
The Hermitage Museum
One of the most important locations in St. Petersburg, this famous museum is a must-see place. Aside from the beautiful art inside, the architecture of this beautiful landmark holds great potential for photography.
Peter and Paul Fortress
Built in the 18th Century by Peter the great, this ancient fortress stands strong in Russian history. Not only will photos of this building be great in stature, but their historic significance will be massive.
The Catherine Palace
Also known as the summer palace, this gorgeous array of parks, guests houses and the beautiful palace of blue and gold. The luxury that royal Russians used to live in is breath-taking and entirely photogenic. With the vast expanse of beauty, this palace will be the perfect photography location.
Peterhof
This palace is as beautiful as it is fun. When the fountains are running, it's beautiful. You may end up paying a good deal in extra admissions, but if you have the cash, you won't regret the visit and you'll have photos forever.
Kizhi Island
This open-air wooden museum is a beautiful photography stop in St. Petersburg. Full of completely wooden structures that were made without either nail or bolt, it's an architecture feat beyond compare. Most photographed on the island is the 17th century Church of the Transfiguration. It holds 22 onion-style Russian style domes and is a beautiful photography site for any photographer.