The great thing about Britain is that it is a relatively small island. This means, no matter where you are staying, you are never more than a few hours' drive from a myriad of destinations and attractions. London to Manchester, for instance, takes just three hours by road, while a trip from the capital to Stratford-upon-Avon, home of Shakespeare, takes half that time. For this reason, hiring a car is perhaps the best way to get around and see all those sights and attractions England, Scotland and Wales has to offer, but you do need to know a few things before taking to the British roads.
Law
For anybody from America or Europe, the most obvious difference about driving in the UK is that you have to drive on the left side of the road. This can be quite intimidating for foreign drivers at first, but it really doesn't take that long to get used to it. Traffic islands (called roundabouts in the UK) can require some thought as you approach, as you need to negotiate these counter clockwise.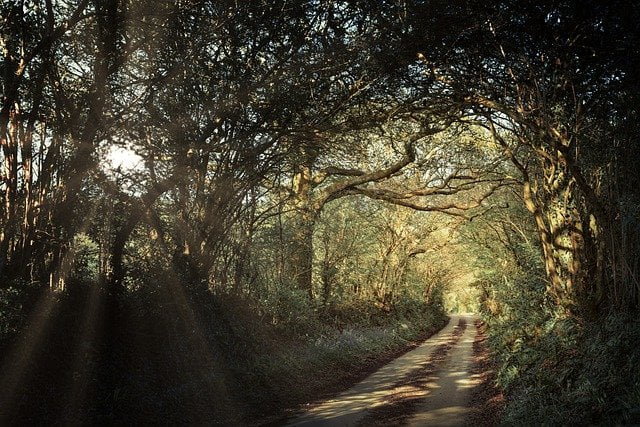 You need to ensure you adhere to speed limits at all times in Britain, as many roads have speed camera systems in place. However, it is not always easy, as roads outside the cities and the main motorways are not always signposted with speed limit signs, but have black and white notices that indicate the "national speed limit." Essentially, this means that on single carriageways outside of the city, the speed limit is 60 mph, (96 kph) and 70 mph (112 kph) on duel carriageways and motorways, unless signs indicate otherwise. In built up areas, the speed limit is 30 mph (48 kph) unless signs suggest differently.
Costs
The biggest drawback with driving around Britain is that parking can be expensive in major cities. Not all hotels offer parking facilities, and those that do often charge quite high rates. In addition, parking in cities such as London can be extremely costly. However, the good news is that many major towns and cities have park and ride schemes, where you park outside the city and use public transport. In cities such as London, this is great, because the public transport system is excellent.
Britain also has very high fuel prices, so you might want to budget carefully if you plan on hiring a car and doing a lot of travelling. Whatever you do, don't return your hire car without first refuelling, as this can lead to a hefty charge.
Accidents
Britain's roads are among some of the safest in Europe. However, accidents do happen, so it is worth knowing what to do in case you are involved in a traffic collision. The first thing is to stop and exchange details with the other driver. All British motorists are required to have some form of insurance, so you should ask for these details. You should never admit liability even if you think you were to blame. If you or the other driver is injured, you should call the police, who will be able to assist.
If you do suffer an injury in an accident on Britain's roads, you are entitled to make a claim for injury compensation if the other person was at fault. This compensation will be paid out by the other driver's insurance company and will cover you for any financial losses, as well as paying you damages for the pain and suffering of the injury. It doesn't cost anything to make a claim for personal injury in Britain, as specialist accident solicitors work on a no win, no fee basis and can handle all the details for you.