So you've been toying with the idea of teaching English overseas, you have scouted  job boards for positions abroad, and you want to do a bit of travelling while you're at it. In the back of your mind, however, there is a bit of hesitation. What if teaching isn't right for me? Will I be able to explain complex grammar concepts? What if the students don't like me? Even worse, what if I discover I hate teaching after agreeing to a one year contract?
The best way to put those questions at ease is by giving teaching a try over the summer months when positions range from 4-12 weeks in duration.
Europe is a popular destination for teaching English in the summer time due to the abundance of summer English camps offered across the continent. Whether you are looking to spend some time in the French Alps, want to take in the English countryside, or want to live the European life in a major city; the opportunities are available. They pay may not be the best, but in most cases you'll be receiving free room and board, and a salary which will allow you save up and travel around the area. Here are a few of the most popular choices: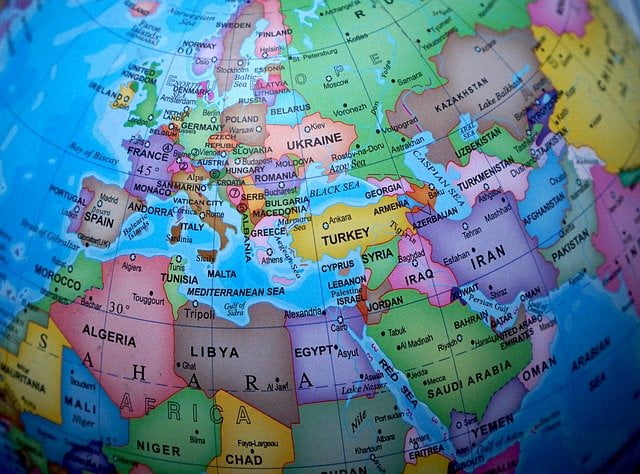 Spain
Long summer days, the warm sand and the fresh sea breeze. Sounds like the perfect setting not just for foreign students, but also for newbie teachers. Spain is a popular choice due to its great weather and stunning Mediterranean shores. Kids looking to improve their English will not just spend their summer in the classroom, but will also get to vacation and explore a little piece of Europe. Teaching options in Spain are plentiful, from summer camps to language academies that hire for the influx of students in the summer term. Just be sure to apply months in advance as these are coveted positions.
If you want to teach in a more relaxed setting, another option is living with a Spanish family and teaching them English for a few hours a day. In most cases accommodations will be covered in exchange for the language lessons. This is a great way to immerse yourself into the culture and take in everything the country has to offer.
England
For parents who want their children to be exposed to British English, the UK is a natural choice. Camp locations range from Oxford and Cambridge to more relaxed settings like the coast of Dover known for its white chalk cliffs, and the southwest shores of Cornwall best known for their surf.
Some of the benefits of teaching in England over the summer months are the music festivals happening across the country. Once you are done your teaching contract you and your new friends may want to consider doing as the young Brits do by renting a caravan and venturing off to check out some of the up and coming talents in the British music scene.
France
France is another popular choice when it comes to teaching English over the summer months. Children will travel from various parts of the world, many from Eastern Europe and some coming from as far as South America. In some cases you may not just be teaching, but you will also have the opportunity to participate in excursions and outings around the region. Summer camps offer a fun and relaxed approach to teaching, which is great for those who are just embarking on their teaching career.
The perks of teaching in France over the summer are that with the extensive train network you are never more than a few hours away from places worth exploring. Whether you're after the trendy summer hideouts for the rich and famous in places like Nice and Cannes, or are craving the allure of Paris' chic streets; you'll never be out of options.