Whether you've completed your TEFL course online or onsite, once you have your qualification you'll no doubt be itching to put into practice all the theory you've learned, all the lesson plans you've drawn up and all the little tips and tricks you've discovered for helping foreign nationals grasp the ins and outs of the English language.
You may have already secured a few guest spots teaching at a language centre in the UK, but the beauty of TEFL is being able to combine a love of teaching with a desire to travel. Once you have your TEFL qualification, the world really is your oyster, so get your research hat on, check out local discount airlines and book flights to one of these top TEFL destinations.
1. Japan
There is a severe shortage of native English teachers in Japan due to the challenging nature of the work (the Japanese language is, perhaps, as far removed from English as is possible) and also because of the recent natural disasters. The country needs strong and reliable English teachers to bring some structure and normality back to the education system. Japan also has one of the least strict criteria for TEFL acceptance, so you don't need to have a qualification from a top provider.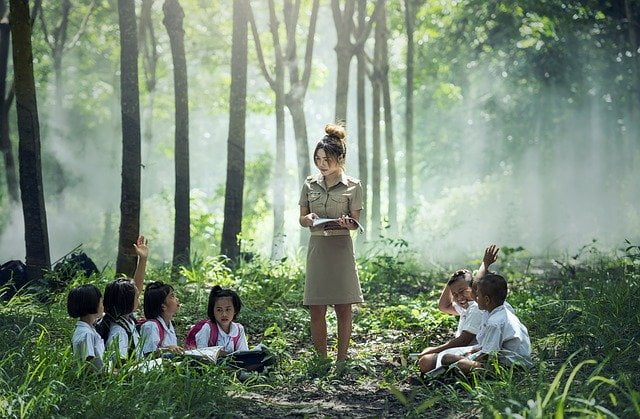 Although it's wrong to generalise, as a nation the Japanese are renowned for being some of the most helpful, willing and friendly people on the planet. TEFL teachers should find hospitality no problem at all, and assignments may vary between mainstream colleges in the big cities to tiny schoolhouses in traditional villages. It's a great way to see Japan while earning steady money.
2. Russia
Russia is another country where there is a significant lack of native English speaking teachers so demand is high. It's no secret that Russia has undergone a severe economic crisis in recent years which has perhaps played a part in deterring prospective TEFL teachers. It really shouldn't, as the country has some of the best English language schools in Europe and there are some great benefits for TEFL teachers.
Acceptance is slightly more strict than Japan, and a qualification from a well known provider will be an advantage. Although some contracts may have you teaching in local schools that are perhaps more poorly funded than others, the majority of assignments are usually in well-to-do private English schools which focus on teaching both conversational English to students and 'professional' English to those in the workplace. Housing costs and airfares may be subsidised or even reimbursed!
3. Saudi Arabia
The Middle East may not seem like the most obvious choice to teach TEFL due to the strict laws and vast difference in lifestyle, but if you're wanting to earn and save good money teaching TEFL, Saudi Arabia is a top choice. It can be quite a competitive market, but as the Arab countries invest a great deal in English education, there should be vacancies quite regularly.
TEFL teachers in Saudi Arabia can expect to make more than double the monthly income of those teaching elsewhere, and may also be entitled to free housing, free flights and free health insurance. Those interested in history and culture will also get the chance to experience life in the Gulf States.