New York is one of the best cities in the world for vegetarian and vegan dining. It can be difficult to eat out as a vegetarian elsewhere, but the diversity of meat-free restaurants in New York is astounding. From funky veggie diners to healthy vegan juice bars, there is something here to suit every vegetarian's taste and budget. The following are some suggestions for where to find fantastic vegetarian cuisine in New York City.
Blossom
Most vegetarian restaurants aren't that luxurious, but Blossom is the exception. This romantic restaurant, set inside a Chelsea townhouse, is elegant and classy. Blossom offers some delicious vegetarian dishes including phyllo roulade and porcini-crusted seitan as well as a sumptuous grilled pizza with soy cheese. It's the ideal place for a romantic Valentine's Day meal or anniversary dinner.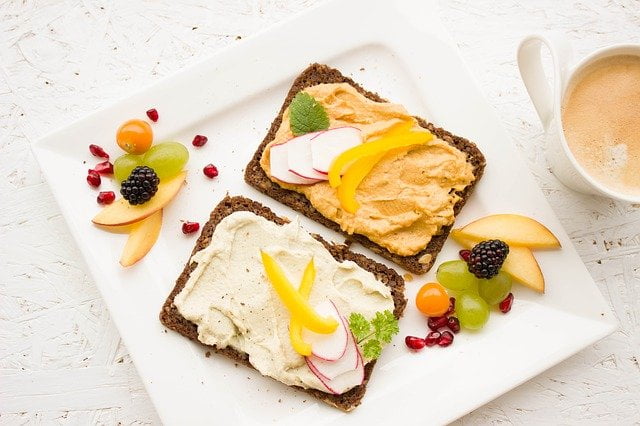 Candle 79
Another great romantic setting for a meat-free meal, this vegan restaurant offers delicious organic food in a luxurious setting. The watermelon or squash soup is highly recommended. Candle 79's flavourful dishes like pumpkin seed-crusted tofu medallions and live zucchini enchiladas are extremely satisfying as well.
Angelica Kitchen
This local favourite has plenty of fresh, tasty and organic food. Its menu is seasonal, so you know you are getting what's freshest. There is an eclectic range in food styles, including Thai dishes and Southern-style home cooking. Angelica Kitchen is located in the East Village, a cool place to check out in itself.
Pure Food and Wine
If you are passionately adhering to a raw-food diet, you will love the raw and delicious cuisine at Pure Food & Wine. This restaurant serves up tasty and creative raw dishes, including zucchini-based lasagna, basil-pistachio pesto and golden tomatoes. Try the biryani served with coconut-curried vegetables, served on a bed of pine nuts and jicama rather than rice. Dig in to these super-fresh and healthy dishes.
Taim
This spot is more of a takeout counter than a restaurant, but it has one of the best vegetarian menus in the city. Regulars come for the excellent falafel and tasty smoothies. If you are fairly hungry, try the Sabich, a pita stuffed with everything from hummus to fried eggplant to hardboiled egg. This feast provides a satisfying late-night snack on the way home from the bar.
HanGawi
This fantastic Korean restaurant serves lots of tasty vegetarian dishes, like kabocha squash pancakes and spicy kimchi. Select the six-course Emperor's Tasting Menu for only $40, which is quite a good deal. This is a romantic place that is perfect for a date.
Dirt Candy
Dirt Candy is a fun and irreverent restaurant that serves addictive jalapeno hush puppies with maple butter and succulent portobello mousse. Plus, there are plenty of indulgent dessert specials. You'll love the fun and laid-back atmosphere and the array of creative vegetarian dishes on the menu.
Champs Family Bakery
If you have a sweet tooth and you are looking for somewhere to treat yourself to a wonderful vegan treat, this bakery offers a selection of cinnamon buns, donuts, cheesecake brownies and bear claws. It's the perfect place for a sugar rush to start your day.
These are some of the hundreds of vegetarian dining options in New York City. Vegetarians and vegans alike will have no problem finding a diverse selection of creative, healthy and delicious meat-free food while exploring this concrete jungle.