It may not be the nation's capital, but Rio de Janeiro offers a myriad of possibilities for the sun-seeker and adventurist alike. This is a city where you don't have to look too hard to keep yourself entertained.  It's by far one of the most lively cities in all of South America.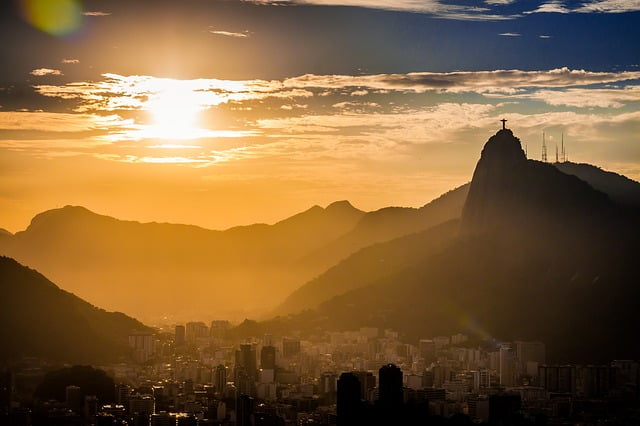 Hang-gliding
It may seem like a scary feat to run off a ramp on the side of a mountain, but doing so is sure to be one of the highlights of your trip to Rio de Janeiro. As you soar like a bird you'll be able to spot some of the city's best attractions including the Sugar Loaf mountain, Corcovado, Lagoa, and the popular beaches of Copacabana and Ipanema. Add the tropical breeze softly blowing on your face, and you won't be able to stop smirking the whole time you're up in the air.
Visit Jesus
Standing guard over the city is the giant statue of Christ Redeemer. It is located on Corcovado mountain in the middle of Tijuca Forest National Park. The statue rises 39.6 meters in height making it is the fifth largest statue of Jesus in the world. The lines for this attraction are always long, but that's understandable considering it's an iconic monument in Rio de Janeiro. Fear not if the statue is covered by clouds when you reach the top; the clouds move very quickly and you are bound to get a sneak peek at Jesus sooner or later.
Beach-bumming
Put on your best bikini, or tanga if you're a bit more daring, and hit some of the city's best beaches. Rio is known for its beach culture and on any given day you can expect to find people sun-bathing, playing a game of football or volleyball, or simply cooling down in the waves.
If you start feeling peckish you won't have to go too far for food. Vendors stroll up and down the beach selling ice cream, cold drinks, coconuts, and grilled cheese. And if you want something a little more substantial than that, you can plop yourself at one of the many restaurant huts that line the promenade. There's nothing like enjoying a plate of fresh fish by the side of the ocean.