People who visit Mexico often have kind words for Cancun. Aside from Mexico City, this is one of the most interesting and exciting Mexican destination for tourists. Should you visit it, here are 5 things to do on your Cancun holidays to ensure your visit is unforgettable.
1. Sightsee in Chichen Itza
The Chichen Itza is a massive Mayan archeological site and among the most recognized landmarks. The site was initially a primary hub of Mayan civilization and it is a World Heritage Site. The ruins' focal point is El Castillo, which was a Mayan place of worship.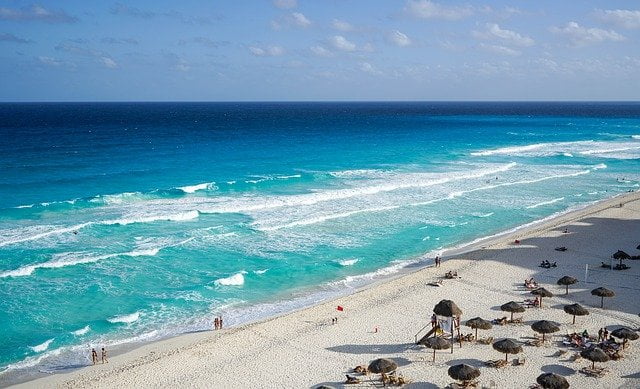 2. Go swimming with dolphins
There are several sites within Cancun that let you swim alongside dolphins. They include Isla Mujeres and Xcarat. Swimming with dolphins is available to all holidaymakers, so it could be an incredible experience for a couple or an entire family.
3. Explore the MUSA Underwater Museum
Cancun has numerous well-known diving sites. However, the Underwater Museum is the most extraordinary. The museum holds hundreds of sculptures that are life-sized. Among these collections, the most ambitious is The Silent Evolution, where a collection of more than four hundred life-sized people form a gathering. All the sculptures have been created such that they have encouraged marine life to inhabit them.
4. Play golf
Cancun has some spectacular golf courses, some of which were designed by Jack Nicklaus and Greg Norman. El Camaleon is among the finest courses, and it even hosts several PGA events.
5. Visit the Xcarat Ecological Park
This is a unique attraction which celebrates the nation's rich biodiversity. It displays Maya artefacts that show the nation's history. It also has natural marvels like underground rivers and cenotes. The park also promotes conservation of marine turtles and reuses its water for use in irrigation.
While visiting Cancun, doing these activities will make your trip mind-blowing and certainly worth a repeat visit.