Road tripping across America has always been popular, thanks not only to the freedom it offers travellers but due to the mesmerizing scenery that can be taken in en-route. Most people will have heard of the famous Route 66, but there are many lesser known routes which are just as thrilling to those who venture down them as outlined by this infographic created by Send My Bag.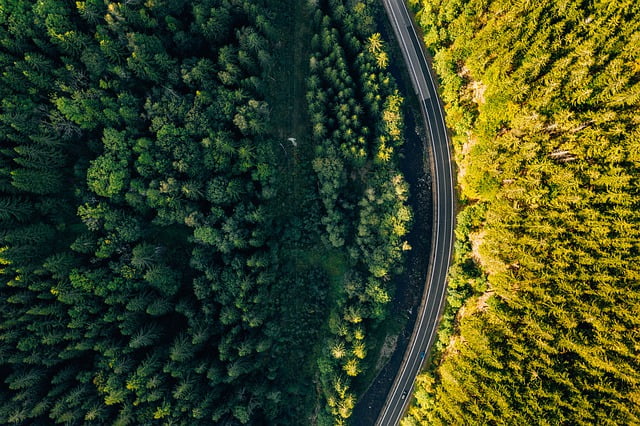 Gold Chain Highway/Gold Rush Route 49
In the USA the gold rush started in 1848, when gold was first discovered by early pioneers, Route 49 follows the roads people took to the area in search of good fortunes. The route number was named after the immigrants who had been dubbed the "49ers" who had come in search of gold.
This route is a fantastic opportunity to learn about the early history of the USA, immigrant and pioneer travels and the gold rush which form a rich part of this area. You can take in the Empire Mine State Historic Park, Kennedy Mines and Angels Camp Museum over a couple of days as you explore surrounding areas.
Tail of the Dragon Route 129
This route is targeted for bikers, still great to do in a car for the views, but for those with a love of two wheels and adrenaline fuelled adventures then this is for you. You get 11 miles of twists and turns through lush woodland and dips of amazing views.
The journey Tail of the Dragon journey on Route 129 starts at Fugitive Bridge (Named after it featured in the film The Fugitive), where you have wonderful views of the Cheoah Dam and follow the winding route to Tallassee. You can take in the whole of the Route 129 from Topton as shown on the map, as well as other popular routes in this area including; Cherohala Skyway and Moonshine 28.
Blues Highway Route 61
This legendary route is filled to the brim with great southern music and food, taking the journey from Memphis through Mississippi and Louisiana finishing in New Orleans following the Route 61 road.
The must see sights on this trip include: The Stax Museum of American Soul Music, Hopson Plantation, Mississippi's "Great Wall, and the "Grand Ole Opry.