The region of Oceania most commonly refers to the countries and islands found between Australia, New Zealand and Papua New Guinea. The most magnificent islands of Oceania can be found in the waters of the South Pacific. If you're looking for the most luxurious island getaway, be sure to check out these not to be missed destinations.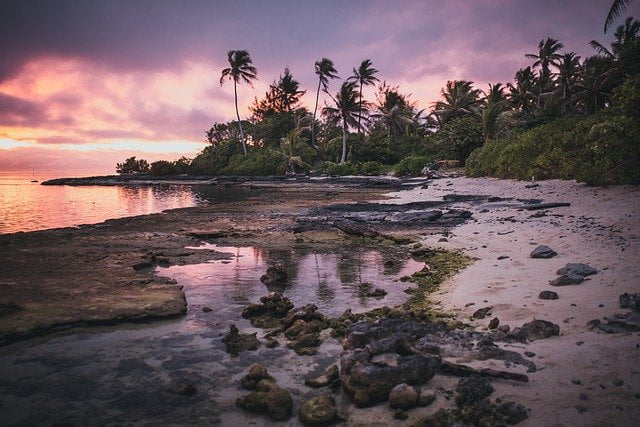 Whether you're travelling with your family, embarking on an adventure or planning an overseas honeymoon, you'll find everything you could ever imagine in the waters of Oceania.
Papeete, Tahiti
Papeete is the main island of Tahiti and the destination where most travellers will begin their journey through this tropical island paradise. While the city of Papeete may be larger than those of the other islands, it does not take away from the natural beauty that can be found, just beyond the reaches of the city. In the midst of this island paradise, visitors can experience cascading waterfalls and crystal azure lagoons, the perfect way too cool off on a hot summer's day.
Noumea, New Caledonia
The capital of New Caledonia, Noumea oozes French sophistication, infused with the relaxed atmosphere of a tropical island escape. If you've always wanted to visit Paris, but can't afford the hefty airfares, Noumea is the place to go. Boutique French style restaurants and cafés line the shores of this island destination.
Aitutaki, Cook Islands
This romantic island paradise has always been a favourite destination for honeymooners. Lavish resorts and endless days of sunshine provide the ultimate island experience. Take a day trip on a catamaran and experience the wonders of Aitutaki from a whole new perspective.
Port Vila, Vanuatu
Located on Vanuatu's main island of Efate, Port Vila is the main port for visiting cruise ships and international flyers. While you can expect the usual tropical island beauty in Port Vila, such as endless sunsets and colourful coral reefs, visitors can also indulge themselves in luxurious day spas or take the adventure of a lifetime on a buggy jungle safari tour.
Samoa
This quaint island paradise is the perfect getaway for families travelling the South Pacific. While many islands in Oceania can be expensive or home to overwater bungalows and honeymooners, Samoa is a welcoming and friendly island, perfect for taking the kids.
Bora Bora, Tahiti
Infamous for the outstanding number of overwater bungalows, this will be the first thing you notice when arriving in Bora Bora. A favourite destination for newlyweds, it's easy to see why you'll never want to leave this luxurious slice of heaven.
Rarotonga, Cook Islands
The heart of the Cook Islands, Rarotonga is surrounded by a picturesque blue lagoon. While the island itself is breathtaking, many visitors come to explore the marine wildlife that lives just off shore. Snorkelling and diving are favourite pastimes of Cook Islands with Muri Lagoon being home to spectacular species of marine wildlife.
Hideaway Island, Vanuatu
While Hideaway Island may only be small, it lacks nothing in the way of a true tropical island paradise. Located just off the shores of Efate, Hideaway Island is often visited by day trippers from Port Vila. For an unforgettable experience, visit the world's only underwater post office in the waters of Hideaway Island.
The Loyalty Islands, New Caledonia
Mare, Lifou and Ouvea make up the Loyalty Islands of New Caledonia. This picturesque cluster of islands offers travellers the best untouched beauty in Oceania, home to tropical coral reefs and endless bays of glistening blue water.
Tonga
If you're looking to escape the touristy locations of Oceania, there's no beating Tonga. The relaxed island atmosphere of this beautiful destination will have you captivated and wanting more.