Salsa is a popular Hispanic American dance style that originated with immigrants from places like Puerto Rico, Cuba and other Central American and South American countries. The dance incorporates elements of the cha cha, mambo and other similar dances. The music that salsa dancers move to is also called salsa. In this article we will look at the top 3 spots for salsa dancing in the city of London.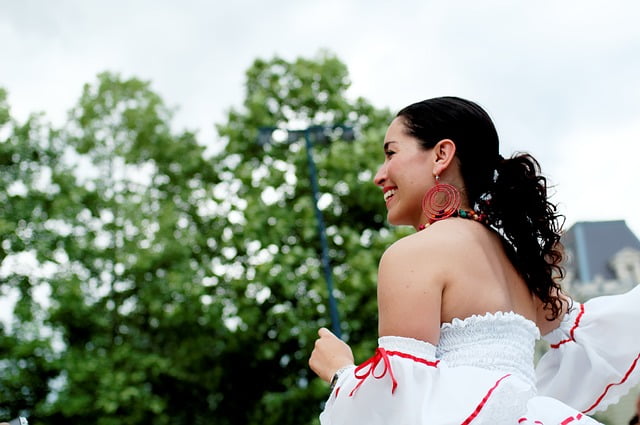 Buffalo Bar in Islington, London
This little salsa dancing club/bar is one of the hottest salsa spots in London. They also have a very simple menu serving various Latin inspired dishes. They are located in a prime location on Upper Street and have different salsa inspired dance nights for different groups. For example they have a night for seniors and a night for LGBT people. This is a great place to come if you want an intimate night out.
The Shoreditch House in Hoxton, London
The Shoreditch is a legendary club on Shoreditch High St in Hoxton. While this club is not strictly a salsa spot they offer salsa nights often and manage to pack the venue. Salsa does not have a massive following in London and some spots will be dead from time to time. Whenever the Shoreditch does have a salsa night it tends to be packed and they can afford to fly in DJs from the US and Latin America to play the night which gives it an authentic twist.
Tito's Latin Bar Southwick, London
This Cuban bar/restaurant on London Bridge Street is a great undiscovered salsa dancing gem. They offer many different Latin dance nights and every Friday they run a salsa night. If you are into great Cuban food like Boliche Mechado and great Cuban drinks like the Cuba Libre in addition to some fantastic dancing you should check out Tito's.