There are so many attractive places to explore when you visit Scotland. However many people who tour Scotland always have Scottish castles on top of their list of places to visit. These castles give the tourists something creative to think about in terms of physical features that have stood the test of time. Of course there are so many castles to explore but this article will solely highlight the top 5 castles to visit in Scotland.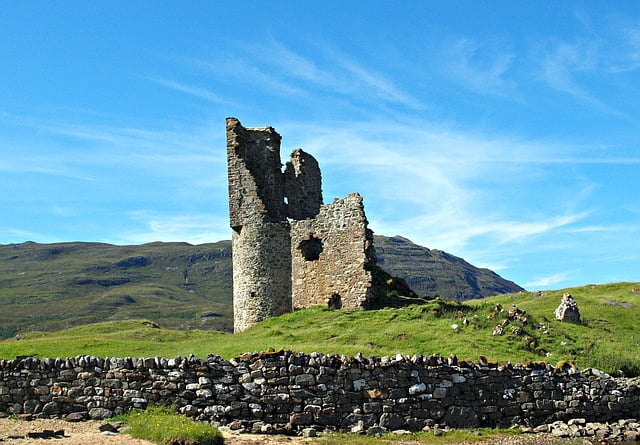 Glamis Castle
Situated beside Gamis village in Angus, Glamis castle is always open to the public. The castle was the original Elizabeth Bowes-Lyon's home. People know her as the queen mother. Princess Margret, her daughter, was born here. A clear illustration of this castle has been featured on the back of a ten pound note. Glamis castle is believed to have lots of dark secrets compared to any other Scottish castles.
Eilene Donan Castle
This castle was originally built in 13th century. It was actually built as a major defense against Vikings. One of its most attractive features is grey field gun that was used during the Great War that led to the death of many men of the macrae clan. This feature is placed outside the building as a dedication to those who lost their lives. Eliene Donan castle has been featured in several Hollywood movies making it very popular.
Drum Castle
It is located near Drumoak in Aberdeenshire. It is among the oldest Scottish tower houses. It is surrounded by beautiful 18th century gardens. It is a perfect venue that can be hired for wedding and other functions. However it is open for the public during summer.
Craigievar Castle
This is a seven storey tower hidden in the green hills of Aberdeenshire. Its cow-stepped gables, turrets and towers give it a romantic view. This fairytale castle has a collection of attractive ancient family photos that will keep give the visitors something to think about.
Inverness Castle
It sits on shores of River Ness, found in Inverness. It was built in 1836. It appears like a red sand structure which was constructed by an ancient architect, William Burn. Today, the castle houses a sheriff court in Inverness.
These are just top 5 castles to visit in Scotland that will take you back to the hands of time to when they were built.