Hong Kong is considered one of the shopping capitals of Asia, it's now easier than ever to get there. Tourists who flock to this place are always after great bargains and Hong Kong's markets offer exactly that.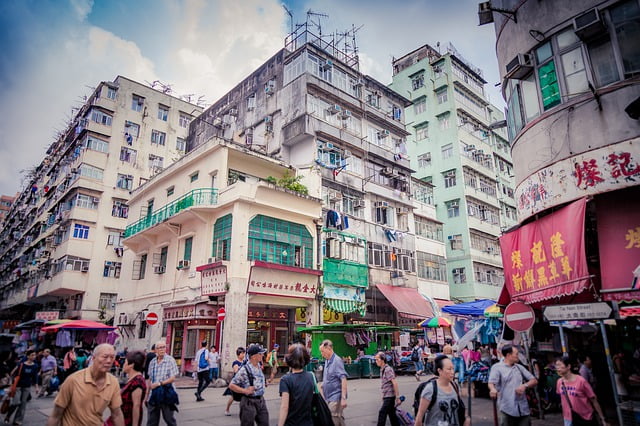 Here are some of the most famed outdoor markets you should consider visiting:
1) Fa Yuen Street
Located in Mong Kok, Fa Yuen Street is a shopping street lined with lots and lots of shoe shops. It is no wonder that it has earned itself the nickname 'Sneaker Street'. This market is also a place to find sports gear, handbags, clothes, and even souvenir items. Most stalls are open between 10:30 am to 10:30 pm.
2) Cat Street
This market is located in Upper Lascar Row, but locals like to call it Cat Street. This is a great little place to find some antiques and treasures (but not the silver or gold kind). Browse the stalls for vintage items such as old photographs, keepsakes, postcards, stamps, and even movie posters of Bruce Lee.
3) Kowloon City Market
If you love munching on fresh fruits, then this is where you should go. Open daily from 6 am to 8 pm; get your baskets filled with fresh mangoes, rambutans, lychees, durians, and many other tropical fruits. This is a market where you can enjoy the haggling experience with the local vendors.
4) Temple Street Night Market
Found in the Kowloon Area, this market receives a lot of shoppers, especially those who do their shopping after the sun has gone down to avoid the heat. You can find all sorts of items here like clothes, shoes, bags, and electronic appliances. The best thing about this place is you can ask for discounts, which can be up to 50% of the initial price.
5) Ladies' Market
Despite its name, this market is not exclusively for women as you can find other items aside from women's clothing and accessories here. However, without a doubt, ladies do love to shop here, especially if they are looking for vintage clothes or first class replicas of branded goods.