The Dominican Republic is part of the Greater Antilles, a very beautiful island with many places of interest. As a tourist looking for exceptional comfort during your vacation, it is important to consider visiting this unique country. The republic has a population of 10 million people with a mostly tropical climate. And it is blessed to be with a great history, superb coastline, more so, a welcoming people.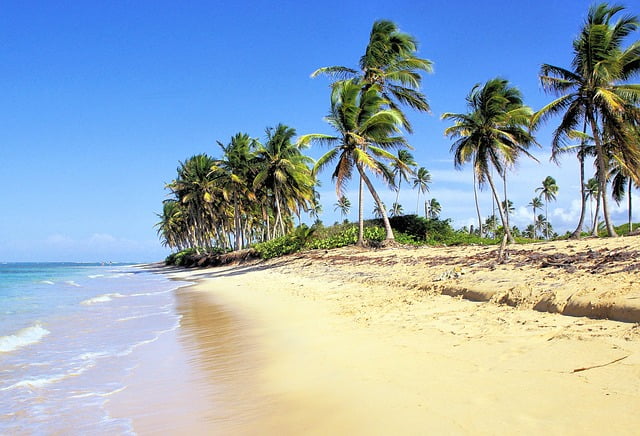 The top 5 Attractions in Dominican Republic include:
Altos de Chavon City Village
It is here that you will find exceptional men and women of unmatched skills in art. This craftsmanship town is located in a beautiful area surrounded by hills, unequalled natural surroundings in the Caribbean. Excellent entertainment is always offered at the amphitheater, and tourists are also able to purchase artifacts at good rates.
Surfing in Cabarete
Surfing with professionals in Cabarete, the renowned surfing city leaves you with lifetime memories. This is home to many international surfing competitions. And as you learn more on surfing techniques, you also be able to understand the culture and appreciate religious beliefs of the natives. It is a must-visit for every tourist.
Pico Duarte Mountain
If you really enjoy hiking and mountain climbing, the Dominican Republic avails Pico Duarte Mountain. It is 3 km-long Mountain, a great place for outdoor activities, for both amateurs and professionals alike. It takes approximately 2 days to the top. Secure camping sites are also available.
Gri-gri Lagoon
Gri-gri Lagoon is a must-visit for every tourist who sets foot on this gorgeous island. You can easily arrange for a boat trip to see exotic swamps, deep caves, and stone structures. In addition, tourists have the best chance to watch different species of birds in their natural environment.
The Enriquillo
The Enriquillo lake located within the Cabrito National Park is full of different types animals in their natural surroundings. Observe swarms of beautiful flamingoes, crocodiles, and iguanas at the three islands located in the Lake. It is a place you have to strive to visit.