The Croatian city of Dubrovnik, on the eastern shore of the Adriatic Sea, is one of the country's major tourist destinations. Each year, thousands of tourists visit the city's beaches, of which the main one is Banje. The entire city has been declared a UNESCO World Heritage Site. Here are five landmarks that every visitor to the city should photograph.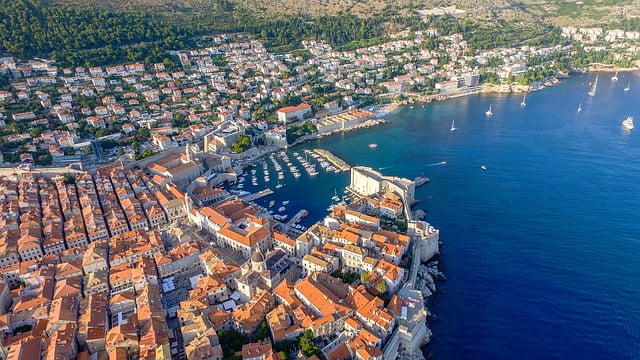 Lokrum
Lokrum is an island that lies about 2,000 feet off the coast of Dubrovnik. The Austrian emperor Maximilian, who also ruled Mexico until his execution, had a holiday home here.
Sponza Palace
This Renaissance building is one of the few structures that survived the earthquake of 1967. It was built starting in 1516 in a mixture of the late Gothic and Renaissance architectural styles and now houses and art gallery.
St. Blaise's Church
There are many churches in Dubrovnik, but that of St. Blaise, the city's patron saint, which was built in the 18th century, is the most beloved. The Dubrovnikites celebrate St. Blaise's feast day on February 3rd.
The Walls of Dubrovnik
Dubrovnik is surrounded by walls for about 1.24 miles of its circumference. Their thickness is greatest on the landward side, where it is from 13.2 to 19.8 feet in places. They were constructed over a long time period, starting in the seventh century, and have never been breached by a hostile army.
The Hotel Imperial
The construction of this hotel in 1897 marks the beginning of the tourist industry in Dubrovnik. Its location is ideal for exploring the city's Old Town, and the building itself, surrounded by palms and other tropical trees, is magnificent. The hotel is now owned and run by the Hilton chain.