The Isle of Skye is an island located in northwestern Scotland and is the largest of the inner Hebrides, also known as Western Isle, archipelago. Skye is mostly mountainous with the major occupations on the isle being sheep and cattle rearing, and fishing. The capital of Skye is Portree and it is the site of the Macleod's castle that was erected in the 9th century.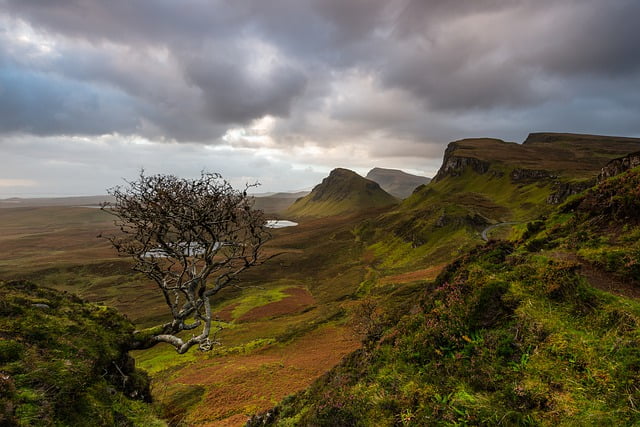 Famous for its scenery and breathtaking landscape Skye is one of the best locations to visit while in Scotland for tourists and here is a list of the top five things to do while in Skye.
1. Wildlife Watching
There are a lot of magnificent creatures that can be seen on the Island or at different points around the Isle of Skye key among them being the otters, whales, dolphins, porpoise, foxes, adders, seals and red deer to mention but a few. Bird watching is also an activity that one can enjoy while at the Isle and some of the birds that can be viewed include corncrakes, herons, graylag geese, gannets, white tailed sea eagles and the great skua.
2. Sightseeing
Owing to its rich history there are many beautiful sites that one can visit while in Skye such as Staffin beach where dinosaur footprints may be viewed, fairy glen, kilt rock, spar cave, and Rha waterfall among other sites.
3. Walking
One could also go for strolls or moderate walks around the Island while enjoying the scenery or go for a walk at the Cuillin Range where experienced walkers can join the 'Munro Baggers' in attempting to complete the 248 Munros.
4. Mountain Climbing
The Cuillin Range and the Trotternish Ridge are some of the areas where tourists at the Isle can go for mountain climbing activities.
5. Boat Trips
In order to better enjoy the climate, weather and evening skies at the Isle of the Skye taking boat trips would be ideal for such an experience as well as to be able to have a view of the complete Hebrides archipelago.