If you're in need of a break, but don't want to travel too far from home to get away from it all, you should think about heading to the Isle of Wight. Come here for a getaway, and I'm pretty sure you'll relax and forget all about day-to-day life, especially if you book a glamping holiday..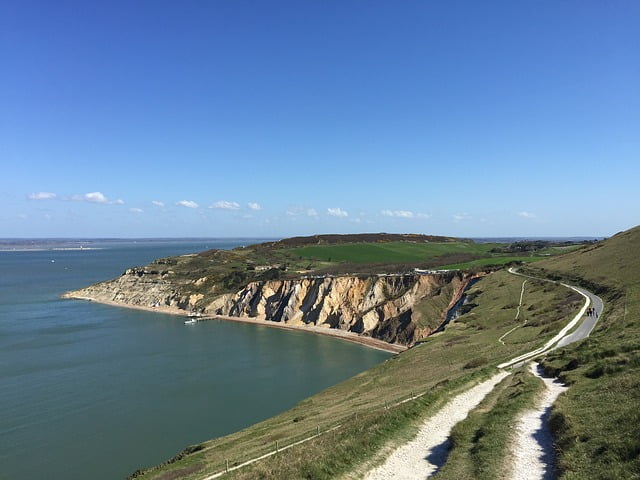 Admittedly, you'll not be short of accommodation to pick when staying on the south coast island – you can book everything from boutique hotels to B&Bs here – but I think if you want somewhere you'll remember for a long time, you should consider the various glamping options it has to offer.
However, it isn't just the safari-style accommodation that makes the Isle of Wight a good place to forget all about the hustle and bustle of modern life, but also its wealth of nature-based attractions.
Visit the Ventnor Botanic Garden, located in the south-east of the island, and you can take in a range of plants and flowers that often struggle to flourish in other parts of the UK. This is thanks to the garden's Mediterranean-style climate (and the nearby chalk downs protecting it from cold northerly winds), with eucalyptus and bottle brush trees just a couple of the exotic specimens I advise you check out here.
Going on holiday to the Isle of Wight also gives you the chance to see the Needles, an amazing chalk stack formation that is situated just off the island's most westerly point. This stunning line of three rocks is believed to have been created by an upheaval of the earth's crust some 60 million years ago, while you should keep an eye out of the adjacent lighthouse.
You can take in great views of the formation from the nearby Needles Batteries, a stunning coastal fort that was constructed in 1861. Although this defensive settlement was originally built to protect southern Britain from a French invasion, it has been used for a range of purposes over the years, including being a testing site for rocket missiles in the 1950s. Step inside the complex, and you'll see dozens of historic artefacts, including a map showing the position of Allied landings on the Normandy beaches during World War Two.
The Isle of Wight is also popular among holidaymakers who enjoy doing nothing more than relax on the beach, and there's plenty of sandy stretches to choose from. I think one of the best is Compton Bay, where you can take in great views of the English Channel and go fossil hunting. This beach is also a popular place for surfing and windsurfing, so it's perfect if you fancy being active during your getaway.
Whatever you do though, staying in glamping accommodation on the island means you don't have to go without any of creature comforts of home (including having a fully-equipped kitchen and your own bathroom), so you'll always have a comfortable, relaxing break.