The ethnic beauty of Sri Lanka is due to its mystery temples, the lovely smiling people and the green ambience of the place. It is a lovely place situated in the southern bottom of Asia below India. Here are some of the top attractions you should visit in Sri Lanka:
Sirigiya
Sirigaya also known as the lion stone is the ancient palace and fortress situated in the Matale district. Srigiya is famous for the ancient frescoes or paintings similar to the Ajanta Ellora cave of India. The fort is also known as the Lion Stone due to the 600 feet long lion statue in the entrance of the fort.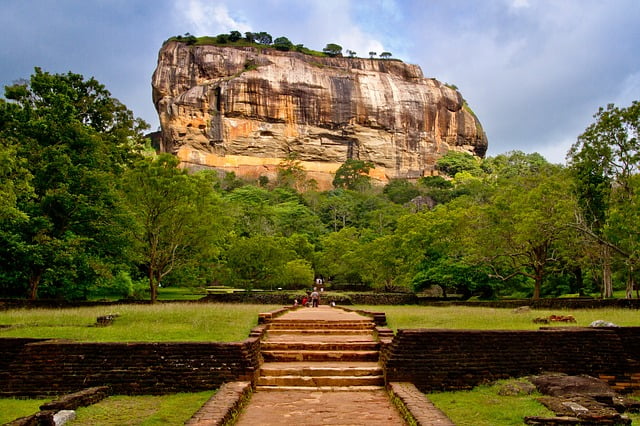 Kandy
Kandy market is the most famous market of Sri Lanka. It is a den of gem stones and a variety of traditional handicrafts. Gem stones here are much cheaper than any part of the world. Apart from this Kandy also holds a cultural Buddhist tradition and temples.
Nuwara eliya
Nuwara eliya is also known as the 'little England' which is situated in the plateau surrounded by mountains, rivers and waterfalls. One gets the coolest breeze here in Nuwara eliya. The place also holds a few British buildings and architecture.
Adam's Peak
Adam's peak is a 2224 m high peak in Sri Lanka. It is said that Adam first set his foot on this peak on his way to heaven. There is a huge foot print on the head of this peak. While some people believe that it is the foot print of Lord Buddha. The spectacular view from Adam's peak is really mesmerizing.
Colombo
Colombo is the capital of Sri Lanka. It is situated on the edge of the Indian Ocean, thus the ocean increases the beauty of the city to a higher level. Some of the city's attractions include Jami Ul Alfar Mosque, St.Paul's Church, and Galle Face Green (which is a beautiful promenade). Colombo is also the centre of government and business.