Apart from being one of the largest cities in Argentina, Salta also boats of hospitable citizens, luxury restaurants, and numerous world-class attractions. If you love travelling but haven't visited this spectacular city, then you are missing a lot.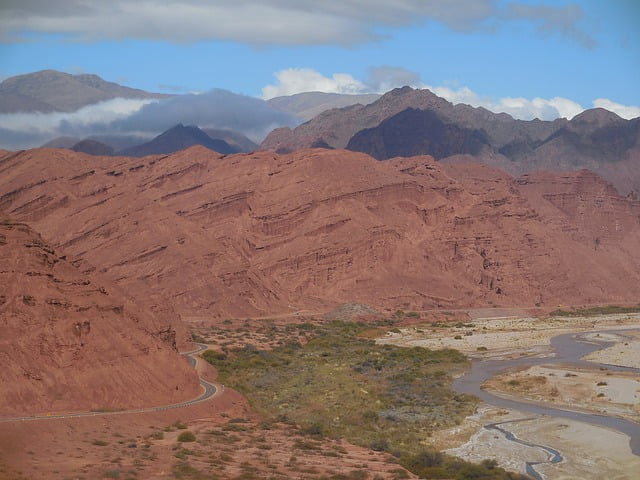 The following are some of the reasons why you should consider adding Salta to your bucket list.
Accommodation 
One of the most interesting things about Salta is that it houses several hotels that offer comfortable accommodation at very affordable rates all year round. Each hotel has its own strategic location and offers its own unique services. Hotel El Aljibe, Hotel Posada del Sol, Design Suits Salta, Ayres de Salta Hotel, and Hotel Petit Salta are just some of the few hotels that offer exemplary services. Although each hotel is unique in its own way, they are beautifully designed and have wonderful guest rooms that are equipped with state-of-the-art facilities. On top of that, they offer fascinating activities for both adults and children.
Each hotel in Salta has a responsible administration that will help you make sure that you bag and other valuable items are safe during your stay. However, if any of your belongings gets lost or stolen and cannot be retrieved in any way, you can count on your single trip insurance.
Attractions 
Unlike many cities in Argentina, Salta is home to countless stunning attractions, explaining why it is considered one of the best travel destinations not only in Argentina, but also in the world. If you would like to get in touch with Mother Nature, you can visit any of the city's national parks such as Los Cardones National Park, El Rey National Park, or Yungas Biosphere Reserve. To know more about the city's wonderful history and culture, you can visit Museo Historico del Norte, Museo Presidente Jose E Uriburu, or Museo de Ciencias Naturales.
Shopping 
With its first-rate shopping centres and traditional markets, Salta will definitely provide you with a one-of-a-kind and compelling shopping experience. Shopping centres such as the Craft Fairs, Alto Noa, Poncho Salteno, and Mercado Artesanal offer a wide variety of items such as furniture, curio, jewellery, perfumes, and children's toys.
Dining  
No matter what part of the city you are in, you can't miss a place to relax and fill your stomach if you are hungry, ranging from artisan food markets and upscale cafeterias to luxury restaurants and high-class cafes. Some of the city's fine eating joints include El Charrua Restaurant, El Vieja Estacion, La Nueva China, and Restaurant Patios de Lerma. These restaurants specialise in Argentine cuisine fused with a few international flavours. They also offer a collection of both alcoholic and non-alcoholic drinks.