If you are looking for a short holiday where you can spend time outdoors and do a little hiking, then Wales is an excellent destination to consider. The country is home to some beautiful natural scenery and because it's still a relatively unknown are to travel in, you can be sure that you'll have a very relaxed holiday, often being the only person on the trails.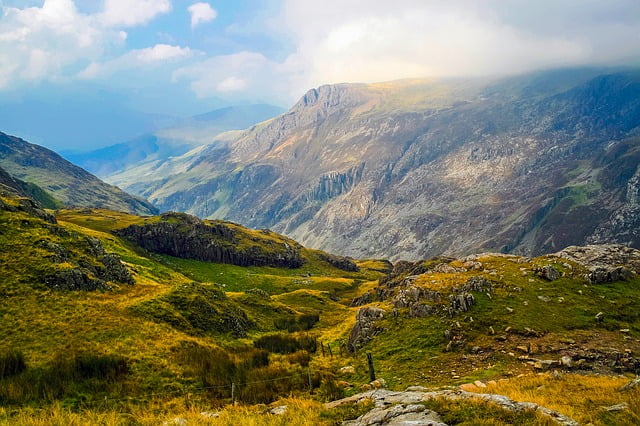 Just don't forget your annual holiday insurance and your camera lest you miss out on this.
Yr Wyddfa
More commonly known as Snowdon, Yr Wyddfa is the tallest mountain in all of Wales and it towers at 1085 metres above the sea level. This mountain is accessible well-known Llanberis, Crib Groch and Rhyd Ddu paths. Walking through these paths gives you a spectacular glimpse of the glaciation and the rugged terrain. There are also numerous lakes found around Snowdon range, which many there are plenty of spots where to relax.
Carnedd Llewelyn
Carnedd Llewelyn mountain rises 1064 meters above the sea level and it is located at northern of Wales. It happens to be the the second highest peak in Wales. Because this peak lies between two other mountains, this means that any route to this summit involves a long walk.
Carnedd Dafydd
The Carnedd Dafydd has an altitude of 1040m (3432ft) above the sea level. Since it is surrounded by mountains the walk is long. It offers uninhabited high dome-shaped plateaus and you can enjoy hiking. There are several hiking routes which offers better viewing points of the spectacular mountains and the rugged terrain.