Sofia is the capital and the largest city of Bulgaria. The population is close to 1, 3 million people. It's 15th largest European city. The history of the city includes more than 2 400 years. The city is an architectural mix of East, West and Communism. The motto of the city: "Grows, but does not age". Sofia has a well-developed public transportation system. That presents a big advantage for tourists: easy and cheap to visit.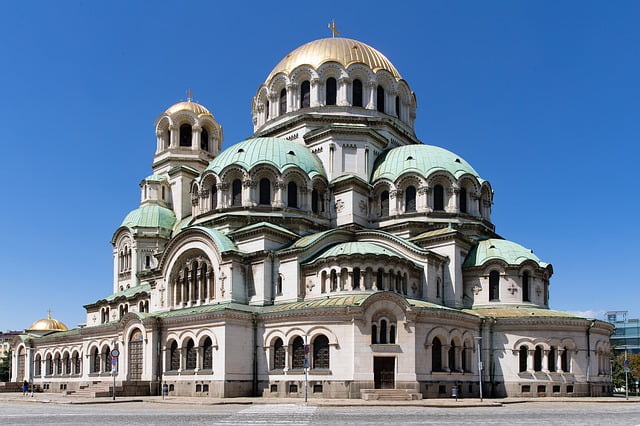 Popular ski resort is nearby – Vitosha Mountain. Summers are warm.
Boyana Church
This ancient church has 3 buildings. It was built gradually: 1st building came up in 10th century. The 2nd was built in 13th century. The church frescoes belong to one of the most important collections of the medieval paintings of Europe. It has an outstanding artistic value. The last church building was erected in 19th century. Boyana Church belongs to World Heritage List by UNESCO.
Sofia Zoo
The Zoo was established in 1888 by Prince Ferdinand. It has close to 12 hundred animals. The animal collection of the Sofia Zoo includes many rare and valuable animal species. It's a popular recreation, education and entertainment center in Sofia and Europe. The Zoo has a veterinary clinic. Admission price is very cheap.
National Art Gallery
The Gallery was started in 1934. You should check out the exposition of orthodox arts; it covers the period from adoption of Christianity to the Age of Bulgarian Revival. Also make time for the collections of contemporary art from the Ottoman Empire to the 1990s.
National Archaeological Museum
The Museum is located in the oldest Ottoman Dominion building. It's right in the center of Sofia. Things to see: discoveries from Bronze Age to Late Middle Ages.
Alexander Nevsky Cathedral
The gold-domed Cathedral was built in memoriam of the 200,000 Russian, Ukrainian, Belorussian and Bulgarian soldiers. They defended their countries in the Russian – Turkish War in 1877–78. It's one of the largest Eastern Orthodox Cathedrals in the world.