Marseille is a city in Southern France. It is a poor city, yet enriched with charm, energy, and interesting people. It is a very old city with many charming areas that are pedestrian only.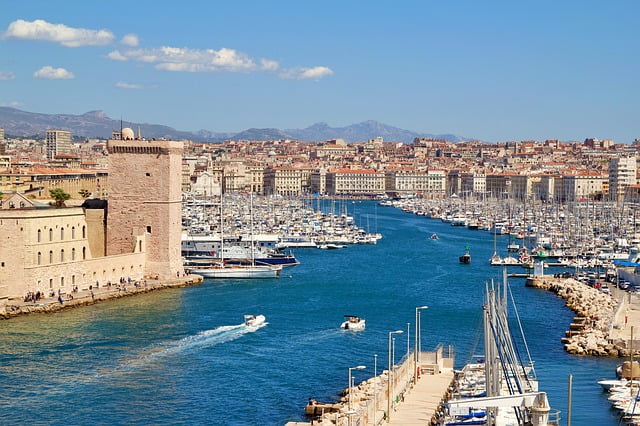 It is known for being a little rough around the edges, but if you go to the right places in Marseille you are sure to find a world of wonder and magic.
The Vieil Aix is definitely a place to visit, as it is part of the old city, which is pedestrian only. This area of the city abounds with great architecture, delicious sidewalk cafes, local restaurants, pubs, and gorgeous renaissance hotels. A wonderful place to walk and to spend time to catch a glimpse of the old ways of the city.
The L'Unite de Habitation is a housing community created by the world famous Architect Le Corbusier, is worth going to see. It is open to explore and has corridors leading to an architectural bookstore and a supermarket within the building's campus.
La Friche La Belle de Mai is the heart of culture in Marseille. Here, young artists go to work, show their work, and collaborate among other artists. If you want to see the true energy of Marseille culture, this is the place.
Chateau d'lf – Here is the fortress which later became a castle. This is the prison where the Count of Monte Christo was held. A popular site among visitors, it is just off the French Coast.
Visit the Palais de Longchamp to see beautiful fountains abounding everywhere and glorious Architecture. Nearby is the Musee des Beaux- Arts, which is the oldest museum in Marceille, and you should definitely see this fantastic collection of Spanish art spanning over the centuries.