Oxford is a popular tourist destination in Europe not only because of its location but also due to the amazing places of interest. The city is home to one of the oldest universities in the world – Oxford University – and has a population of about 160,000 people. It boasts of a maritime temperate climate which is good for tourism.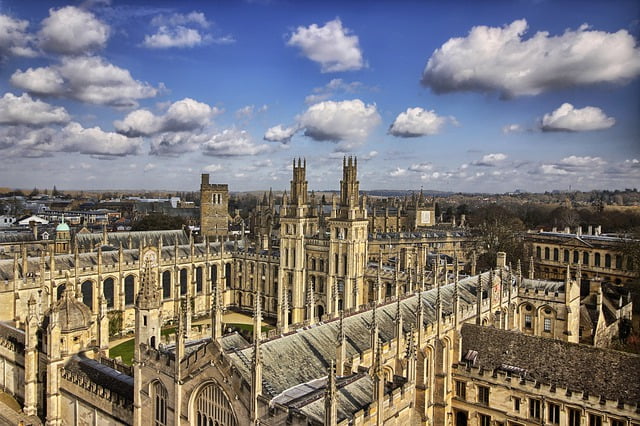 Here are a few ideas to make the most of your visit to this charming place:
Botanic Gardens
These gardens are the oldest in the country and have been in existence since the 4th Century with more than 7,000 species of flora and fauna, a biodiversity beyond comprehension.
Carfax Tower
The 14th Century Carfax Tower is another gem in Oxford that every tourist should find time to visit. This was part of St. Martin Church that was demolished in 1896. It stands as a remainder of the history of the place. It is from the tower that you can see the great architectural designs and Oxfords skyline better.
Bodleian Library
The Bodleian Library is what reminds tourist that Oxford has been and is still, a center of academic excellence. The library has been in existence for centuries and houses Duke Humphrey Library. You will enjoy every moment when you tour this massive library.
Christchurch Picture Gallery
Christchurch Picture Gallery is where you can visit to learn about the works of great artists. Some of the artists that are featured in this gallery include Michelangelo, Rafael and Rubens. In addition, there are also works by Russian artists displayed. It is one of the best places to visit and learn more about art.
Ashmolean Museum
There are a number of Museums but the one that stands out is the Ashmolean Museum, this is one of the oldest museums in Europe that has been in existence since the 17th Century. It contains works that are from different countries across Asia, Africa, and Europe. The place you cannot miss to visit while in Oxford.