Isn't January just awful? Maybe not so much if you're going on holiday, which will probably lift the strains of this wet, dull month. For those of us who have no holidays in the pipe line maybe it's time to get looking and booking. Even a short city break to somewhere spectacular could do the trick.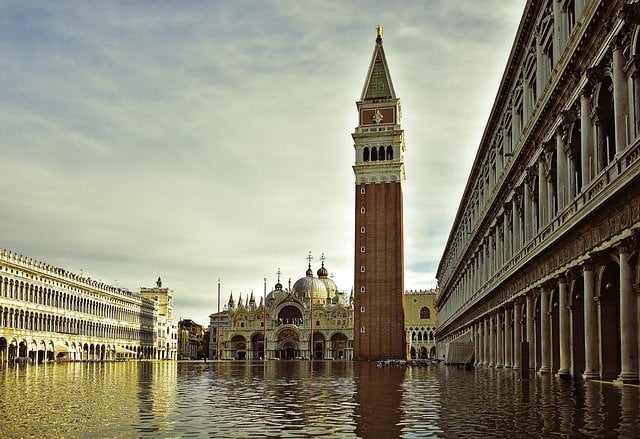 I had an amazing start to 2015 with a surprise weekend trip to Amsterdam for my birthday, which I have to stay was incredible. It's a truly vibrant city with a really enchanting arts and culture scene. I don't think I will ever get bored of Amsterdam, however it got me thinking of my favourite cities, so I've compiled a list to hopefully inspire you with some ideas for your next trip.
Paris – I have been lucky enough to visit this magical place twice, once when I was young but I have since returned. I have to say I was completely in awe the second time as I was at an age where I could truly appreciate the beauty of the city. I visited Notre Dam, The Eiffle Tower, Arc De Triomphe and The Louvre, which are only a few of Paris's many wondrous sites. The architecture as you wonder around the city is spectacular, the history entices you to want to know more, and it also boasts some amazing bistros. You also have to give frog's legs a try. It really is the city of Romance and you can't help to fall in love with this amazing city.
Venice – What I love about Venice is that it's so different to anywhere else on the planet. What other city can you explore on a peaceful gondola ride? The water the city rests on also seems to create a relaxing ambience, and whilst travelling around the city you'll take in some amazing scenes, with stunning buildings reflecting in the water. This romantic city is centred on the Grand Canal and St Mark's Square with its magnificent cathedral acting as a centre piece, all magnified by the blue waters of the canals. Food in Venice is also a favourite amongst tourists who visit; we all know how good the Italians can cook! To complement the sites and tastes of Venice you can find many hidden gems within the quieter districts along with fancy shops and boutiques. A truly mesmerising city.
Rome – The city of Rome is known throughout the globe for transporting you back to a bygone era. Visit the famous Colosseum which astonishingly is still standing today, take a stroll past the Pantheon and the Forum. Across the River Tiber you will find the city of the Vatican which brings huge crowds all year round who flock to see St Peters Cathedral which is home to some of the most famous paintings and art in the world, with pieces from Da Vinci and Michael Angelo. You must also visit the beautiful Trevi Fountain and the Spanish steps. Another great thing about Rome, you will never go hungry, Rome has the most splendid cuisine in the entire world – When in Rome!
There are so many cities to visit, if you're like me and want to visit them all sometimes combining them together can make exploring Europe that little easier.