In the heart of Bavaria lies the medieval city of Munich. Of course this city has modernized over the centuries but it remains rich in German culture and is one location you do not want to miss. This wonderful city hosted the 1972 Summer Olympiad and is famous for its annual Oktoberfest celebration. The possibilities of things to do and see in and around Munich are endless. Here are the five recommendations while visiting.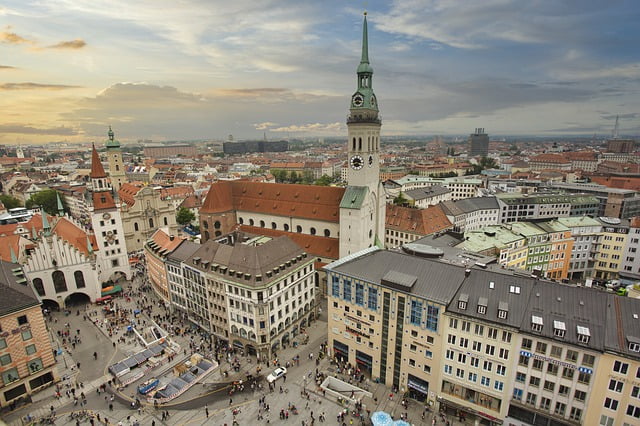 Cathedral of Our Dear Lady – A landmark of the city of Munich. It has been part of the old city for more than five centuries. Although heavily damaged during WWII it has been restored to all of its previous grandeur.
Hofbräuhaus – If you can't make it to Munich during the Oktoberfest you have not completely missed out. The Hofbräuhaus is the most famous brewery in the world has been a part of Munich for 400 years and the dining is casual while bands play traditional German folk music.
Neuschwanstein – Castles around Munich are countless. But the best is the fairy tale castle at Neuschwanstein, which is a short day trip outside of Munich. The castles at Disney parks are modeled after this castle.
City Sightseeing Tours – Because of the endless nature of things to see and do around Munich it may be recommended that you take an open top double decker bus tour of Munich. The beauty of this tour is that there are three different tours. But you are not limited to one tour as your ticket is flexible and you can get on or off the sightseeing tour buses during the tour day all you like.
Dachau Concentration Camp – The first camp built in the Nazi death camp system of WWII is a well-preserved and sobering reminder of the barbarity of National Socialism. It is a short 9 miles west of Munich.