Barcelona is a popular weekend destination for holidays to Europe. As the second largest city in Spain, with a history steeped in medieval Roman architecture, this bohemian city offers a wonderful array of cultural attractions from museums and cathedrals to fine dining and the best in night life.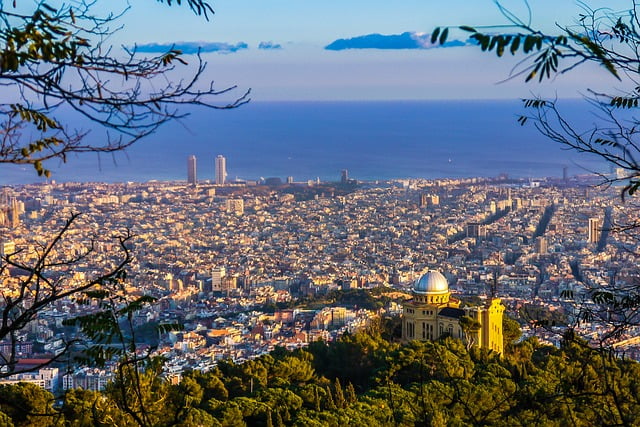 Here are some not-to-be-missed things to see and do in Barcelona if you only have two days in this beautiful city.
Picasso Museum
Finally, you'll also want to see the Picasso Museum. An impressive collection of more than 3,500 of Pablo Picasso's finest oil paintings and sketches from several periods of his life are on display. The museum is comprised of five medieval palaces that were first transformed into galleries of his work during Picasso's lifetime.
Passadís del Pep
At the end of the day, when you're hungry and ready to taste the local food, check out Passadís del Pep. This adorable little local restaurant is known for its fresh seafood and cava, or local champagne. Rather than having a regular menu, whatever is fresh that day is served but there are still lots of choices, so there's something for everyone. Passadís del Pep is definitely a top rated restaurant that's not to be missed.
Monasteri Sant Pau del Camp
Another wonderful attraction to see is the Monasteri Sant Pau del Camp. This monastery began construction in the 9th century and is known as the oldest church in Barcelona. It was originally built in the countryside, outside the city, but the city has since grown up around it. It's a definite must-see for a visit to Barcelona.
Catedral de la Santa Creu
One of the most stunning historical attractions in Barcelona is the Catedral de la Santa Creu, an impressive cathedral which dates back to 1298. The structure is as fascinating inside as it is outside and also happens to sit adjacent to some ancient Roman ruins. Visiting the cathedral is a great way to start your two-day tour of Barcelona with an unforgettable experience.
Bar Marsella
For a night out on the town, you'll want to check out the night life at Bar Marsella, a bohemian bar built in 1820. This historic Spanish bar is known for its traditional ritual for drinking absinthe. Bar Marsella is ideal as a place to soak up some history while also enjoying the night life of Barcelona.