Tourists looking to explore Angkor treasures love to visit Siem Reap, the capital of Siem Reap Province located in Northwest Cambodia. This place is quite interesting considering the fact that the indigenous people have managed to maintain their culture in SE Asia. It has unique geographical features, a rich history, museums, and splendid parks. Here are some ideas for your visit to Siem Reap:
Angkor National Museum
This is one museum recommended for tourists who love archeology, history, and culture. The many archaeological treasures, religious artifacts, Angkor art, and the history of Khmer kings all are displayed at this museum.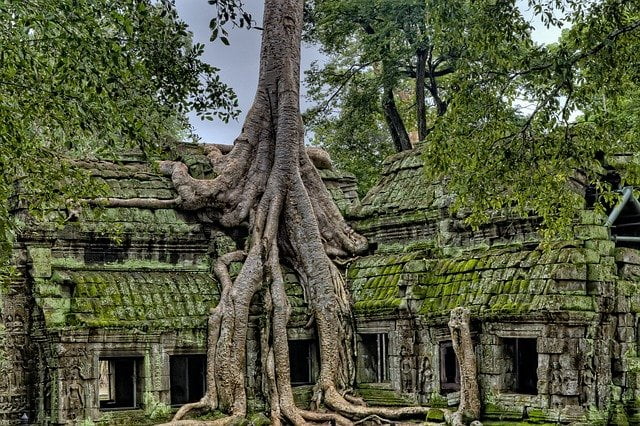 The War Museum
This is a reminder of war that took place in this country due to economic as well as ideological differences. It is also a good place to take an educational tour, and learn more about what really triggered the conflict that caused massive destruction. The museum contains broken military hardware including, tanks, rocket launchers, helicopters, artillery guns, and more. It is simply history written without words.
Angkor Wat
Angkor Wat is one amongst several ancient temples that is amazing in many ways; it is large in size with 65 meter-high towers. Dubbed as the ancient jewel because of its beauty, it is one reason that tourists flock the region to appreciate ancient civilization. These temples have a history dating back to 9th century, and it's a must-see for every tourist.
Tonle Sap Lake
Tonle Sap Lake is known for reversing its course, during dry period it drains in Tonle Sap River which eventually flows into Mekong River. While during heavy rain the course is reversed, which makes it a natural wonder. This place has unique flora and fauna with distinct species not to be found anywhere in the world. It is a good place for eco-tourism.
Phnom National Park
Phnom National Park has a great history and features Mt. Mahendraparvata which is linked to the rise of Khmer empire in 9th century. You will also be able to see several temple ruins and carvings from medieval times.