Rotterdam is the second largest city in the Netherlands and one of the world's largest ports. Its location on the North Sea, central to the major transportation hubs of Europe, has resulted in Rotterdam being dubbed the 'Gateway to Europe'.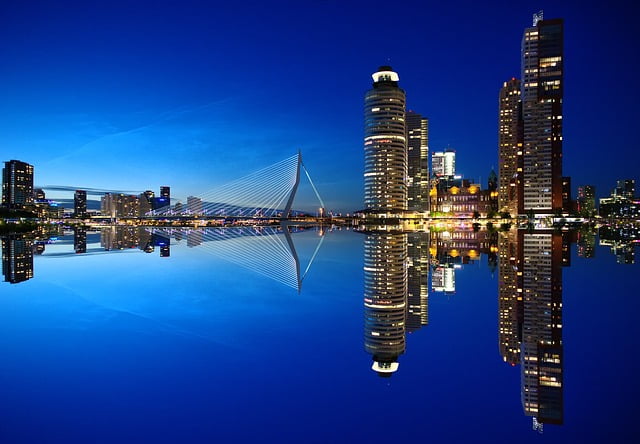 Museum Boijmans van Beuningen
Museum Boijmans van Beuningen displays classic and modern art and artifacts. Works by Rembrandt, Van Gogh, Kandinsky, Dali, Cornell and many others are on display. The overall collection is acknowledged as one of the most important in the world.
Royal Zoo of Rotterdam
Foundation Royal Zoo of Rotterdam, one of Holland's greatest tourist attractions, is located in the northwest part of the city. The zoo celebrated its 156th anniversary in 2013. An aquarium, Oceanium, was added to the zoo in 2001. Breeding programs for animals like Red Pandas and Komoda Dragons are coordinated by the zoo.
Euromast
The Euromast is an observation tower over 400 feet tall. Designed by Hugh Maaskant, it was built from 1958 to 1960 for the 1960 Floriade. There is a platform for sightseeing 315 feet up as well as a restaurant. It is a member of the World Federation of Great Towers.
Maritime Musuem Rotterdam
Being a port city, it's only natural that Rotterdam has a maritime museum. Appropriately called The Maritime Musuem Rotterdam, it's focus is on naval history. Prince Henry of the Netherlands established it in 1873. The open-air Harbour Museum is there as well.
Zomercarnaval
Every summer is the Zomercarnaval, first held on August 4, 1984. Truly a celebration for everyone, there are nearly a million visitors. In 2014 it's being held on July 18 and 19. There's a street parade, which is the biggest draw, and the week before a new Queen is elected in the official Zomercarnaval Queen Election. There's a Beach Party at the Stand aan de Maas, brass bands and DJ's.