One of the oldest cities in the world, Malaga in Spain is widely regarded as one of the best holiday destinations. Lying on the Costa del Sol of the Mediterranean, it is the southernmost large city in Europe, the second most populated city within Andalucía and the sixth largest in Spain. The vibrant city of Malaga is famous the world over for its quirky museums, fine wines and breath-taking skylines.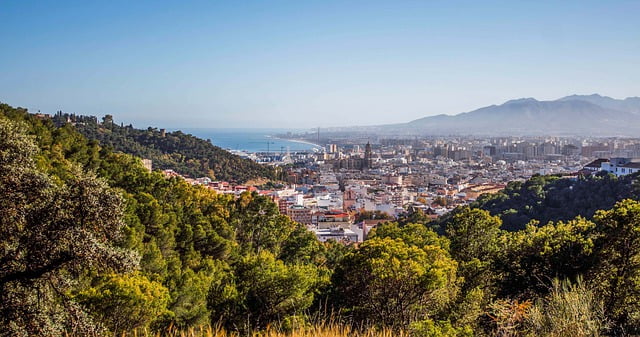 It boasts a rich history comprising Phoenician, Roman, Moorish and Christian influences. Its year round pleasant weather makes Malaga an ideal tourist spot, with much to experience and explore. The must do and see in Malaga include:
Picasso Museum
Artistically inclined or not, nearly everyone has heard of the legendary painter, sculptor, ceramist, stage designer, poet, and playwright Pablo Picasso, who was born in Malaga. Adorned with nearly 200 paintings by him and other rare paintings and artefacts, Museo Picasso Malaga is quite literally, an artist's treasure-trove.
Gibralfaro Castle and The Alcazaba 
The medieval, Moorish Gibralfaro castle offers the most spectacular views of the city's red tiled roofs, church domes and crystal waters. It sits atop a bigger hill behind the Alcazaba. The 11th century Alcazaba castle and fort is another stunning architectural marvel with gardens, fountains and courtyards. A small palace on top houses a few interesting artefacts from the site.
The sweet Malaga wine 
Tasting sweet wine is an intrinsic part of Malaga's culture. This is a unique experience that you will cherish for a long time to come. The most celebrated of these are the sweet dessert wines made from the Moscatel and Pedro Ximenez grape varieties.The best places to try the aforementioned and other exquisite wines are undoubtedly Bar Pimpi and the Antigua Casa de Guardia.
Eat and Swim 
If you are looking for a fine dining experience, the Inkwell restaurant is the place to be. In fact grilled sardines, the city's culinary pride, are best enjoyed at the beach bars. One of the most enjoyable experiences of Malaga includes a scrumptious meal followed by a dip in the sea. Being a coastal city, there are several beaches within the city. The Malagueta, Candado, San Andres and La Caleta beaches are arguably the most popular.
With its infectious energy and intrinsic warmth, Malaga has an irresistible charm that must be experienced to understand. You can explore this exciting city all by yourself, with friends, or family in the comfort of your own car. You could hire a car and embark on an adventure-packed trip.