Have you ever stopped to think how travel has changed in the last few decades? Not just the technological advancements that allow travellers to complete their journeys in record times, but the travel experience itself – the comfort, the style, the in-flight entertainment, even the accommodations we choose to stay in once we reach our final destination.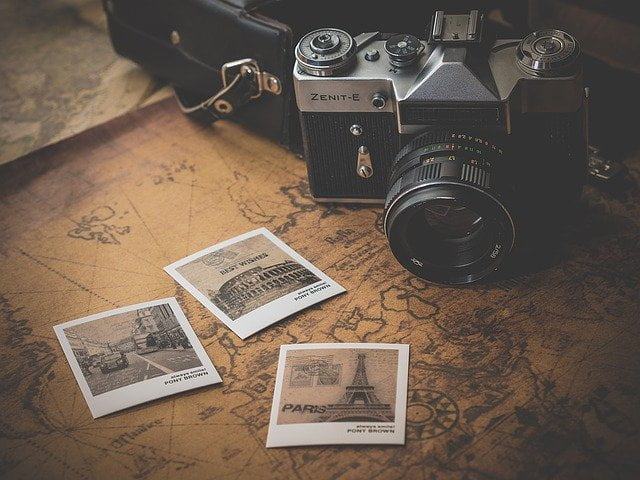 Things have changed a lot, some for the better and some for the worse, but this begs the question, "Is it better now or was it better then?" Now I don't want to get all "the pasture is greener on the other side", but I thought it'd be fun to look at some of these changes and see how these have changed the travel experience for passengers.
Comfort
Ask anyone to describe the air travel experience – cramped or uncomfortable are some of the first things you'll hear. It's true, airplanes now carry more passengers than ever before and that means space is in high demand. Flying economy isn't the most comfortable way to travel, however, if you have the money to upgrade to business class it's a completely different experience. Seats recline into beds, stewardesses call you by name, and the champagne starts flowing as soon as you reach cruising altitude. Holidaying during the 1950s was all about comfort, space, and luxury, so in some regards things haven't changed for those who are willing to pay.
The food
Back in the 1950s, in-flight meals were delivered with silver service and some airlines even offered lobster dinners. Just because you were up in the air was no excuse to slack on the menu or the presentation. Today's meals may seem uninspiring by comparison, but again, there are plenty of exceptions. Some airlines have grasped the notion that food is the way to a consumer's heart, and they have put an effort into their meal selections. Examples being Etihad and Turkish Airlines who always hand out a menu at the start of the flight, often offering a selection of 3 different meals. It's even better if they include some local dishes on the menu: curry if you're on a flight bound for India, nasi lemak if you're en route to Malaysia, or pasta bolognese if you're heading to Italy.
In-flight entertainment
A few decades ago in-flight entertainment would have consisted of chatting with fellow passengers or reading a magazine. These days we have the latest Hollywood blockbusters, game consoles…we can even charge our electronics and use Wi-fi if we're so inclined. Definite strides have been taken in this department!
The cost
There was a time when air travel was for wealthy travellers who could pay the hefty price tag. These days with low cost carriers and last minute packages, air travel has become a lot more accessible. A weeklong holiday doesn't have to cost a fortune, and it's a little luxury that most can afford.
So that brings us back to the question, "Is it better now, or was it better then?" I'd have to say now. I think we're pretty lucky to be able to travel with such ease and at an affordable cost these days, but I'd love to hear your opinions.