There's no denying that these days, travellers are better connected than they've ever been before. Go into a hostel, and you'll see people using Facebook on their MacBook pros, reading a book on their Kindle, or playing Angry Birds on their smartphone.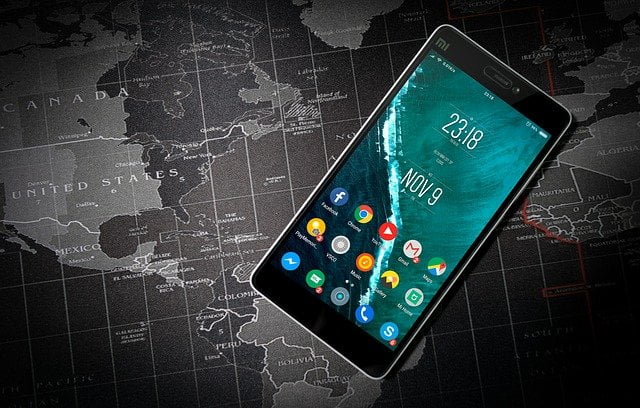 Yet, there are things that travellers can do with their smartphones. Useful things.
Momondo
There are about a gazillion different flight search engines, but Momondo has to be my favourite. Easy-to-use and pleasing to look at, there's also an app version of the website which can help you find super cheap flights at the touch of a button. Unlike some other websites out there, Momondo isn't subsidised by a certain airline or airline alliance, meaning that results are impartial and budget airlines will pop up in your search results along with flagship carriers. Booking is super simple, and you're always sure to get a great deal on flights.
Google Maps
Stating the obvious, perhaps, but as of yet, I haven't found a single map app on the iPhone that rivals Google Maps. Sorry, Apple. The interface is simple, the navigation always on point, and it won't send you down any motorways or canals. If you're wanting to get from A to B and aren't quite sure how to do it, Google Maps is the way to go – plus it means you're not standing in the middle of the street with a giant map unfolded, sobbing as you try to figure out why one road seems to fork off in three different directions yet doesn't change name.
Yelp
Not sure where to go and stuff your face on the cheap? Yelp has you covered. Honest reviews from real users ensures that with Yelp, you know what you're getting yourself into. It's really handy if you're trying to save some pennies, with a filter by price being available, and if you don't fancy a walk around town to try that three-dollar super-sized pho that is said to be the best in Berlin, you can find something a little closer by searching by distance. I find Yelp particularly useful in pricey cities or very touristy areas which aren't visibly overflowing with an abundance of inexpensive eateries.
Xe
By far and away the best of all apps when it comes to currency conversion, Xe is the go-to app if you want a rough idea of exchange rates and to know if that black market trader in the souq yesterday was really giving you a good rate or conveniently forgot to add a zero when handing you your notes. The rates you find in-country are probably never going to exactly match the ideal rates you find on Xe, but you'll know if you're worse off by three percent or being ripped off by thirty percent.
Subway apps
Public transport in foreign cities can be downright confusing, but luckily, wonderful app developers around the world have created apps for subway systems around the world. The apps feature detailed maps, and of course tell you how to go from A to B in the quickest time possible. You probably won't need to download a subway app for a city with just one or two lines on their subway system, but when you're faced with a myriad of numbered and coloured lines, then you'll be glad you have one. I've found apps for the New York and Seoul subway systems to be invaluable.
This one isn't out yet. But from what I gather, it's the answer to avoiding data roaming costs and replacing the old paper map with making use of your smart phone. The app works like this: you use free wifi in a hotel and plan a main route from A to B and back again via a different route. The app then downloads all data within a 100m radius of your route allowing you to discover sites, restaurants, bars around the area. Using GPS, the app simulates a live experience so no data is downloaded whilst journeying your route.