Dublin is a big city with a big history. Inhabited for 2,000 years, but founded in the modern sense in the 9th Century, Dublin is the largest city in Ireland and national capital with almost two million people in its metropolitan area.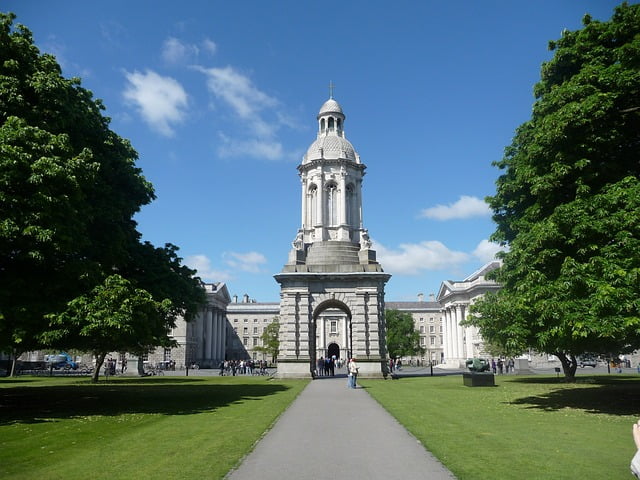 Trinity College is a great place to spend an evening checking out the masterful architecture and landscaping. The college has amazing gardens that are free to visit from 8 a.m. to 10 p.m.
Dublin City Gallery or The Hugh Lane, opened in 1908. It's been at picaresque Charlemont House since 1933. The battle over Lane's collection is like a soap opera, but of more importance to today's visitors is the world class collection of 80,000 art pieces.
Dublin is known for great writers and literary titans. Taking a private Dublin literary pub crawl combines the best of literary sightseeing with the best of brew. A walking tour takes visitors to the haunts of great writers like George Bernard Shaw, James Joyce, William Butler Yeats, and Oscar Wilde.
Renowned Chester Beatty Library on the grounds of Dublin Castle is an international treasure with more than 20,000 original manuscripts, rare books, art and costumes along with historical items. The library hosts hour-long tours at 1 p.m. Wednesday and 3 p.m. and 4 p.m, Sundays.
Old Jameson Distillery is a museum inside an old distillery. Guided tours take visitors every 35 minutes around the whiskey distillery. It was the home of one of the world's great whiskey distilling operations that still exists although at an ultra-modern location.
Kilmainham Gaol is an infamous former prison that many call a visiting must. It was built from 1792 to 1795 and has held some of Ireland's most notorious and most historically relevant prisoners. An extensive tour and audio-visual aids are available.