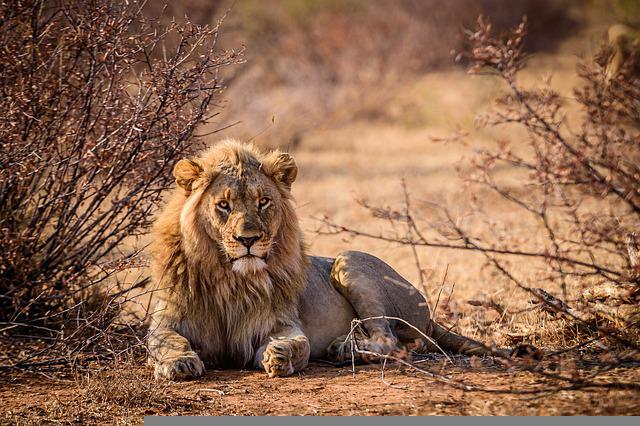 Adventures are for everyone! But for young couples looking for more thrilling experiences, here are some ideas to consider. These adventures not only boast fun stuff you can do as a couple, but they also offer the opportunity to explore off-the-beaten destinations. From road-tripping across the United States to safari in South Africa and jungle expeditions in Burma, here are the top adventures for young couples.
Road Trip Across USA
The United States is massive and has no shortage of attractions you can explore by car. Whether you're looking for multi-day adventures through various national parks or a scenic coastal drive with the sweeping views of the Pacific Ocean, a road trip across the USA is memorable and fun.
California's Pacific Coast Highway is one of the most popular driving routes in the country, and it's easy to see why. Passing through Highway 1, it features the stunning views of the Pacific Ocean, with many scenic stops along the 655-mile stretch of road. 
Horse Riding through Canada
Canada is the perfect destination for a horse-riding adventure. Your horse-riding adventure in Canada will take you through trails leading through valleys and rivers and into meadows covered with colourful flowers.
There are many places to enjoy horse riding in Canada. For the most scenic views, head to Western Canada, which encompasses British Columbia, Saskatchewan, and Alberta. Renowned for their stunningly beautiful landscapes, including towering mountain ranges, beautiful, rugged coasts, and pristine glacier lakes, your horse-riding adventure is something you will remember forever!
Safari in South Africa
Going on a safari in South Africa is on the bucket list of every adventurous couple, and there's no better place to enjoy this than in the stunning Pilanesberg National Park. The park is bursting with wildlife, and since it's relatively small, there's a higher chance of seeing wild animals in their natural habitat, including the Big 5. 
Make the most of your scenic safari in Pilanesberg by taking a hot air balloon ride. The balloon will travel with the wind in tranquil silence, making for a truly romantic experience. Admire the incredible views of the park from above and spot a variety of wildlife.
Explore The Mayan Riviera in Mexico
The Mayan Riviera in Mexico stretches to almost 100 miles of coastline with gorgeous white sand beaches and glistening turquoise waters. It's also home to mangroves and lagoons, ecological reserves, ancient Mayan cities, and the second-largest coral reef in the world. Mayan Riviera's unique topography makes it an ideal destination for adventure-seeking couples.
In Mayan Riviera, you will most likely spend most of your time at the beach, but there are also many adventurous activities waiting for you to do. One of these is to explore the Xcaret Eco Theme Park, which has numerous natural and cultural attractions and fun activities for all ages.
Jungle Expedition in Burma
Burma, now called Myanmar, is a vast country in Southeast Asia with a relatively small population. The country has several miles of untouched landscapes, from meandering waterways and pristine beaches to soaring mountains. Even big cities like Yangon and Mandalay are only a few minutes away from the jungles and countryside. 
The best way to explore Myanmar and discover its unique charm is through a jungle expedition. Your jungle expedition of Burma will take you to remote bamboo forests, passing through raging river valleys and towards local villages, home to the ethnic Naga tribe.