Who says family vacations are only about visiting the beach or exploring theme parks? While these types of activities can be a lot of fun, especially for your little ones, family travel has now significantly evolved.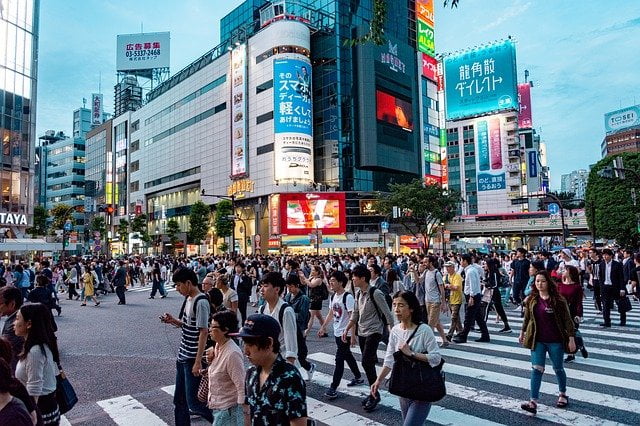 If you want to do something new on your next family holiday, consider going to these exciting destinations. From the fascinating country of Japan to the landlocked country of Botswana, these places will allow you to create wonderful memories that will last a lifetime while enriching family bonds.
Japan
Going to the Land of the Rising Sun offers a unique and surreal experience for families. Here, your kids can have a blast at the various theme parks, from Hello Kitty to Universal Studios and Tokyo Disneyland. There are also cultural and historical sights to delight the senses, such as gardens, temples, museums, and palaces. 

Your journey to Japan will most likely start in the vibrant capital of Tokyo. The city has no shortage of fun activities and attractions to entertain both adults and kids. Aside from the famous theme parks, Tokyo is home to interesting attractions you won't find anywhere else, such as the Studio Ghibli Museum, Cup Noodles Museum, and Kiddy Land. Head to the famous Tokyo Skytree and enjoy a bird's eye view of Tokyo from its observation decks.
Of course, there's more to Japan than Tokyo. If you want to see the other famous places in the country, check out the luxury and private trips of Japan. These pre-arranged tours will take you to Japan's famous destinations, from Tokyo to Kyoto and beyond.
India
India might be overwhelming, but it's now much easier to explore for families with kids. The country's tourism infrastructure has significantly improved, and there's a fantastic choice of family-friendly accommodations. As long as you plan your trip well, it can make for a wonderful destination for family holidays.

One of the most popular trips in northern India is the "Golden Triangle" route, which starts in the capital of Delhi. It then goes to Agra, where the famous Taj Mahal is located and into the charming city of Jaipur, dubbed the "Pink City". In Delhi, prepare yourselves for a fascinating feast of sensory overload. Explore the labyrinth of bazaars and busy streets, visit famous attractions like the Red Fort and Qutub Minar, and indulge in mouth watering Indian specialties.
In Agra, marvel at the Taj Mahal, a 17th-century mausoleum made of marble built by the Mughal emperor Shah Jahan for one of his wives. Listen to your guide share fascinating stories about this famous monument, recognised as one of the new Seven Wonders of the World. When you reach Jaipur, you'll find the city lined with pink-hued structures. Also known as the "Pink City", Jaipur is home to majestic palaces and forts.
Croatia
Croatia is one of the world's most diverse holiday destinations, thanks to its colourful history and fascinating landscapes. Its seemingly endless Adriatic coast is home to dazzling coastal towns, stunning karst mountains, unspoilt islands, and azure seas, perfect for families of adventurers. 

Take a tour of the island of Korcula, one of Croatia's largest islands, located along the Adriatic coast. The island is a bit of a hidden gem since it's a little farther away from the main islands. In the northwest, check out Istria, home to red-tiled coastal towns and beautiful inland hill villages. Lying within three countries, Croatia, Italy, and Slovenia, the peninsula is also home to spectacular beaches with glistening waters.
Explore the massive medieval towns of Dubrovnik with your kids, and visit its well-preserved buildings, from the baroque style church of St. Blaise to the Gothic Rector's Palace and Renaissance Sponza Palace. Don't forget to drop by Split, a fascinating city built through the ruins of Roman Emperor Diocletian's gigantic palace.
Botswana
Being surrounded by the vast African wilderness can make for a truly unforgettable family adventure. If this is the kind of holiday you want for the family, Botswana is the perfect place to be. During your trip, you'll visit a range of different habitats, including game reserves and wildlife-rich marshlands. You and your kids will have a great time discovering a wide variety of animals, especially if you camp out within the grounds. You'll also have the opportunity to visit villages and learn more about the local cultures.

Your family adventure to Botswana should start at the incredible Victoria Falls. From here, head to the Chobe National Park, where you can spot hippos, elephants, and a wide variety of wildlife animals. Take a long drive to the Okavango Delta, a vast river delta in northern Botswana. Its sprawling grassy plains are home to the Moremi Game Reserve, a protected area with lagoons, grasslands, dense forests, and savannahs.
There's a wide variety of family-friendly accommodations that you can book in Botswana. Depending on your preferences, you can stay at tented camps or luxury lodges.
Australia
Home to tropical rainforests, stunning beaches, and bustling cities, Australia is a magical world of its own and a perfect destination for family adventures. Begin your trip to the Land Under in Sydney, a modern city blessed with excellent weather and fantastic beaches. Visit the famous Sydney Opera House, explore the massive Darling Harbour and stroll through the esteemed Royal Botanic Garden.

Venture into the massive north-eastern state of Queensland, which covers more than a quarter of the country's total land area. Home to one of the world's best conservation zoos and the famous natural wonder of the Great Barrier Reef, you and your kids will have so many things to explore here.
In the southeast corner of the country, you'll find the state of Victoria, the smallest mainland state of Australia. Yet, it's full of sophistication and has a dramatic coastline to boast, along with rich history and culture. Discover the dynamic city of Perth as well, one of the country's most exciting cities to explore. Go whale watching at the Rottnest Island, explore an animal farm, or learn surfing at Scarborough Beach.