Cyprus is a great destination for some off-season sun in Europe. Due to its latitude, Cyprus gets a much longer summer than most Mediterranean resorts, meaning that it's a great place to go for some sun and warmth from March through to late October. You may even want to visit in winter, when you'll often find clear blue skies with crisp sunshine; not great for lying on the beach, but perfect weather for hiking or walking.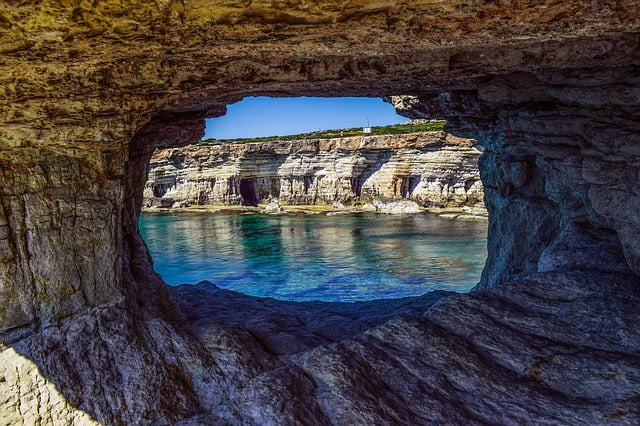 This island is big enough to cater to a wide range of holiday makers' tastes. For example, there are resorts where you can spend the whole time partying til dawn and sleeping off the excesses during the day on the beach. The most infamous party resort on Cyprus has to be Ayia Napa, located on the eastern end of the south of the island.
If, however, that's not what you're looking for in a holiday, don't write off Cyprus just yet. There is much more to this island than partying hordes of young people like those you'd find in Ayia Napa.
Paphos on the southwest coast of the island is steeped in history and culture. It is the mythical birthplace of Aphrodite, the goddess of love and beauty. In ancient times, Old Paphos was the centre for the worship of Aphrodite. In Roman times Paphos was the capital of Cyprus, and you'll be able to take a tour around the remains of the Roman governor's palace here. The town itself is listed as one of UNESCO's world cultural and natural treasures.
Inland, there are some beautiful landscapes and villages to discover on the Akamas Peninsula and the Troodos mountain range runs right along the centre of the island – with many hiking trails which require varying levels of fitness.
Whatever kind of holiday you're looking for, you're sure to find it on the beautiful Mediterranean island of Cyprus.