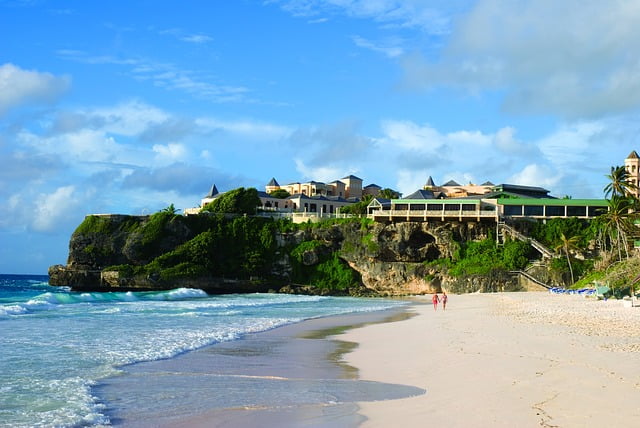 Studies have shown that family holidays are some of life's most invaluable experiences since they foster stronger relationships that no material gifts can match! But just because you are holidaying with the kids doesn't mean you have to give up luxury. In fact, there are many high-end luxury holidays out there that cater to families, and here are some of them.
Dubai
For all its glamour and sophistication, a high end trip to Dubai is still incredibly family-friendly. It offers numerous fun things to do for the family, and kids of all ages are welcomed with open arms at most establishments across the city.
One of the top Dubai things to do is visit attractions like the Palm Islands. These artificial islands have pristine golden sands, home to luxury hotels that open the views of the Persian Gulf. Then there's the Burj Khalifa, the world's tallest building. When visiting the Burj Khalifa, make sure you check out the Dubai Mall, which is just beside the tower. This massive mall is a haven for families, as it has tons of child-friendly attractions, from underwater zoos to ice skating rink and dinosaur museum.
The Amalfi Coast
If you're planning a family holiday to Italy, the Amalfi Coast is a great destination to consider. Home to picturesque seaside towns with houses draped in colourful bougainvillaea, Amalfi is an ideal destination for a luxury family vacation.
Your family holiday to the Amalfi is all about relaxation, but it's nice to add in a bit of exploration with a visit to the historical sites of Pompeii or Herculaneum. Positano, a beautiful town built into a cliff, is a fun place to explore. It's also home to luxurious family-friendly hotels surrounded by stunning ocean views.
Ibiza
Ibiza may be famous for non-stop partying, but it is also home to family-friendly attractions, including beautiful beaches that are safe for kids. Its coastline is lined with scenic hiking trails, some of which will lead you to secluded coves and idyllic beaches.
If the beaches are not to your liking, theme parks are a better alternative. Your little ones will have a blast sliding down at Aguamar Water Park, one of the island's largest theme parks. For a truly luxurious holiday in Ibiza, stay at a family-friendly villa fronting the sea.
Barbados
Barbados is one of the Caribbean's most family-friendly destinations. It has stunning oceanfront resorts that cater to families and serene beaches where kids can play safely. Plus, it's the perfect base for a luxury island-hopping adventure in the Caribbean.
For a truly relaxing holiday with the family, consider staying in a luxury villa in Barbados. Some of these villas are right in front of a beach, with the beautiful blue ocean at your doorstep. These beaches are also a perfect spot for water sports, such as surfing, windsurfing, and more.
The Highlands
The dramatic landscapes of the Highlands are nothing short of spectacular, with majestic mountain peaks, peaceful lochs, and sweeping golden beaches guaranteed to keep you and your kids entertained. For outdoorsy families looking for luxury adventures, the Highlands would be the perfect destination.
Visiting ancient castles should be on top of your list of things to do in the Highlands. And for the most luxurious experience, stay at a castle hotel! If your kids are fans of Harry Potter, don't miss the chance to ride the Jacobite steam train that crosses the famous Glenfinnan Viaduct and is used in the Harry Potter films.