Florence is world renowned for its charming looks.  From Michelangelo's David to the latest fashions from world-class designers, this city is like a peacock boasting its feathers at full display.  Historians will surely remember this cities short stint as the capital of Italy in 1865.  The city was transformed during this time to the modern regional capital of Tuscany.  Many still consider this city to be the cultural capital of Italy with plenty of attractions to offer smiling faces wandering about.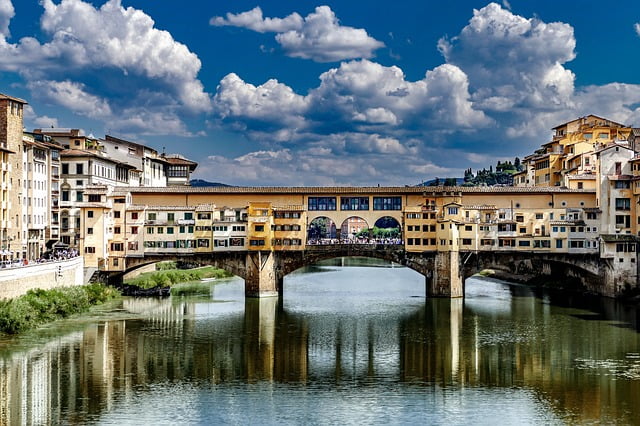 1)  Statue of David 
How one could possibly even consider visiting Florence without taking in Michelangelo's magnificent marble masterpiece status of David is beyond comprehension.  It's an absolute must see attraction and given it is located right in the heart of the city center it's very accessible.  Marvel at it for several hours with a smile on your face.
2)  Piazza della Signoria
Those who take the time to visit Piazza della Signoria often come back more than once.  This particular square and the plethora of other attractions found here, such as the impressive collection of outdoor statues, is always full of hustle and bustle.  It's also an ideal location as a launching pad for nearby attractions which are all within walking distance.
3)  Piazzale Michelangelo
For photography enthusiasts (and even those who just admire a great view) the panoramic views of Florence found at Piazzale Michelangelo are the best in the city.  One can also consider marvelling at the decorated copies of Michelangelo's sculptures but it's the stunning view that will leave you breathless.
4)  Palazzo Vecchio 
As far as historical sites are concerned, one ought to strongly consider visiting Palazzo Vecchio.  As Florence's principle palace, it was built in 1299 signifying the fathers of the city's republican government.