The US is perhaps one of the best fishing and fly fishing destinations in the world. From the quiet rivers and lakes of Minnesota, the fly fishing hot spots around Montana, the US is the place to come for a fishing trip.
For Americans, this post couldn't have likely come at a better time. With the world in a state of panic at the moment, many US citizens are turning to their own backyards for their next vacation. And for good reason.
There is plenty more to do in the US besides fishing, so while the anglers and spin casters in the family are out on the river, the others can go hiking, rock climbing, skiing, wakeboarding, and pretty much anything else one could think of.
In this article however, I'm going to focus on the fishing spots across the US. I'm a fly fisherman myself, but there are plenty of opportunities for spin casters in these states as well.
Here it goes, my list of the best places in the US for a fishing vacation.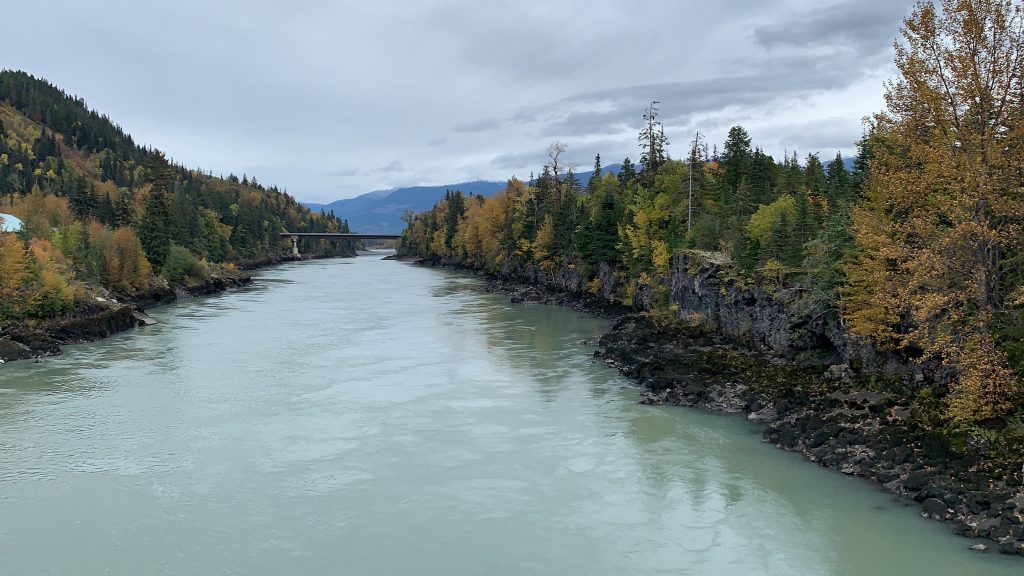 1. Montana
I used to live in Calgary, close to Montana and the Canadian Rockies, and I always dreamed of fly fishing in Montana.
This is the premier fly fishing destination in the US. With enormous trophy trout lurking in the crystal clear lakes and babbling creeks, all backed by blinding snow-capped peaks and the great big blue sky, Montana is a fisherman's paradise.
Some of the best spots include Clark Fork River, the Madison River, Gallatin River and Whitefish Lake, while spin casters will enjoy the Thompson River.
Fly fishing may have started out in Ireland and the UK, but it's found a home in Montana. This is easily the best state in the US for fly fishing and if you're an angler, you'll want to have Montana on your fly fishing bucket list.
2. Wyoming
Wyoming may be the least-populated state in the US, but it's also a great fishing state. If Montana is the king of United States fly fishing, then Wyoming is the queen.
Blessed with blue ribbon fisheries and to of the country's best National Parks, those who love the outdoors will never want to leave Wyoming
This is the state for targeting Cutthroat Trout (their state fish). You can find these beautiful fish in the waters throughout the state, but they grow to 4 or 5 lbs in the Yellowstone, Snake and Big Horn Rivers.
There are also plenty of rainbow trout, golden trout, brown trout and bass in Wyoming and all of them can grow to good sizes.
3. Minnesota
Minnesota is the perfect state for the fisherman or woman and the outdoors man or woman who enjoys a bit of solitude. With a moniker like "The Land of 10,000 Lakes", maybe it's no surprise that there are some epic fishing opportunities in the state.
Minnesota is home to healthy populations of brook, brown and rainbow trout, as well as pink salmon, bass, and carp.
For fly anglers, the best spots in the state include Baptism River and Root River, as well as Trout Lake and Steiger Lake.
Fishing can be done year-round in Minnesota, but for anglers, the best season is from May until early-October.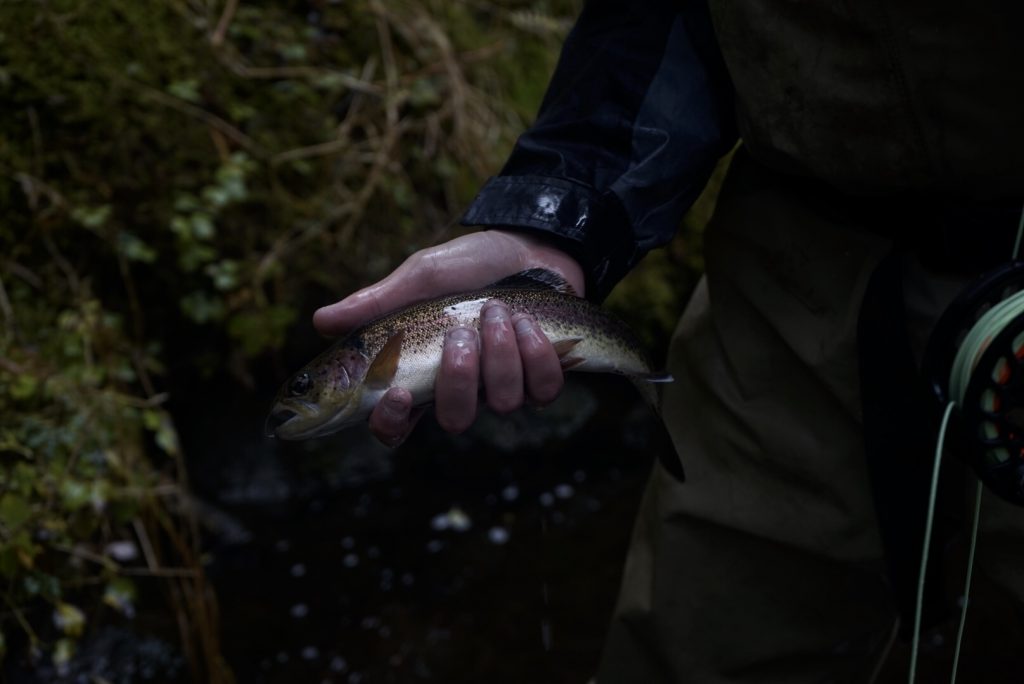 4. Iowa
Forever in the shadow of the more famous fishing destinations like Montana and Wyoming, not many people realize that Iowa is also a great place for a fishing vacation in the US.
Seclusion, peace and quiet and lack of pressure from other fishermen are the main reasons why you might want to visit Iowa for your next fishing trip. There is also a great fly fishing community here that takes great care of the fisheries in the state. Check out The Trout Unlimited Chapter in Iowa and see what a true love for angling looks like.
The state is filled with seemingly endless lake chains connected by large, roaring rivers. There are plenty of different fishing opportunities available for all types of fishermen and women and for all styles of fishing.
Some of the best rivers include the Trout River and Coldwater Creek, while those looking for a lake vacation should head to Lake Macbride and Lake Darling.
5. South Dakota
This is another state that is often overlooked when it comes to fishing, but this is to an angler's delight because it means that the rivers, streams, and lakes are much quieter than in many other states.
Fishing in beautiful waters with the smell of Ponderosa Pine forests filling the air is a wonderful prospect. The waters here are a bit more challenging than many other places, but there are still plenty of good destinations for beginners in South Dakota.
For fast-moving water, head to Rapid Creek, or Spearfish Creek, and if you're looking to troll or cast around a lake, then you can't miss Stockade Lake and The Deerfield Reservoir.
6. Arizona
The Copper State. Definitely more renowned for its outdoor adventure activities like climbing, hiking and mountain biking, Arizona is also home to some great fly fishing opportunities.
Being a desert state, there's no surprise that there aren't a whole lot of options for waters to fish in Arizona, but those that exist have healthy populations of Apache, Brown, Rainbow and Cutthroat Trout, as well as bass and pike.
For rivers, you really want to make sure you head to Black River and the Colorado River, while fly fishermen looking for lakes shouldn't miss Woods Canyon Lake or Saguaro Lake.
7. Michigan
Another state blessed with plenty of blue-ribbon waters, Michigan is a definite up-and-comer on the fly fishing scene. Unlike the more crowded waters of Montana and Wyoming, you're likely to have most rivers and lakes in Michigan all to yourself.
Here you'll likely be targeting Trout, Steelhead, bass, salmon and Muskie on rivers like Au Sable River or Betsie River. There's also excellent lake fishing in Michigan, with Lake Michigan and Lake St. Clair having some excellent fishing opportunities.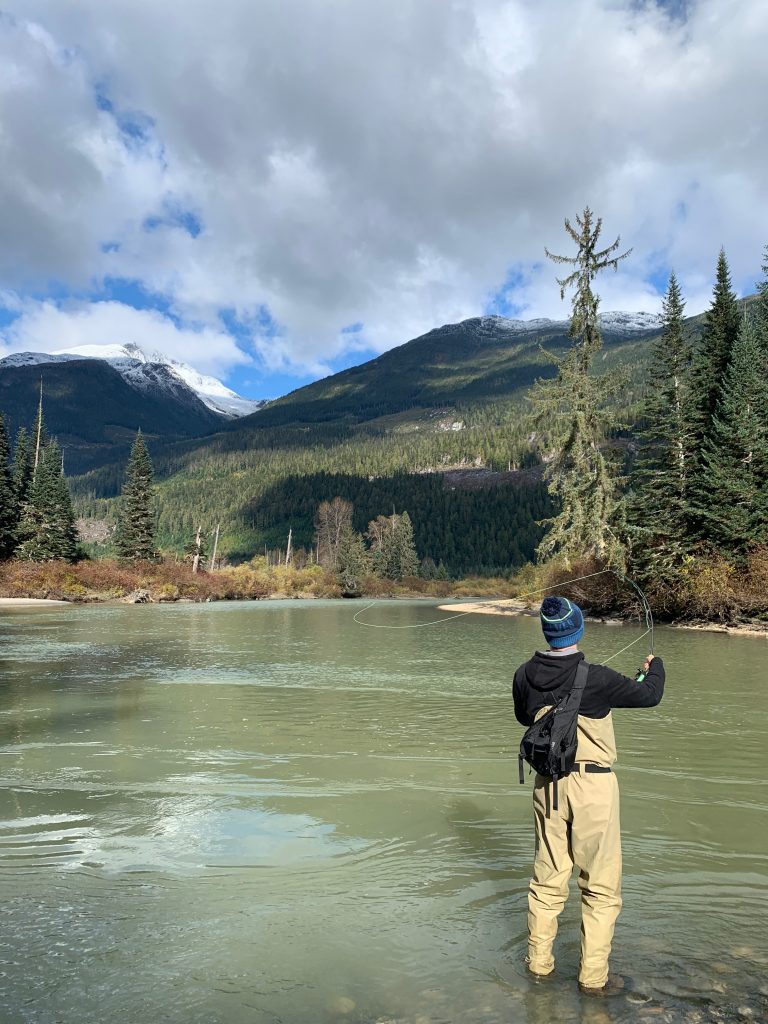 That's Not All!
Of course, there are plenty of other great states for fly fishing in the US including Colorado, Idaho, and Utah. Nearly the entire country has great fishing opportunities and you could spend a lifetime casting your line into waters here and never get bored.
These are just a few of our favorites and I hope you found them as inspiring as I have. If you have any questions about fly fishing in the USA or around the world, check out my blog Into Fly Fishing, where I share not only the best destinations but also fly tying and casting techniques, gear reviews and much more.