Florida is one of the best-loved holiday destinations in the whole world, welcoming millions of tourists each year. With its year-round sunshine and huge range of attractions, the Sunshine State is popular with everyone from toddlers to pensioners.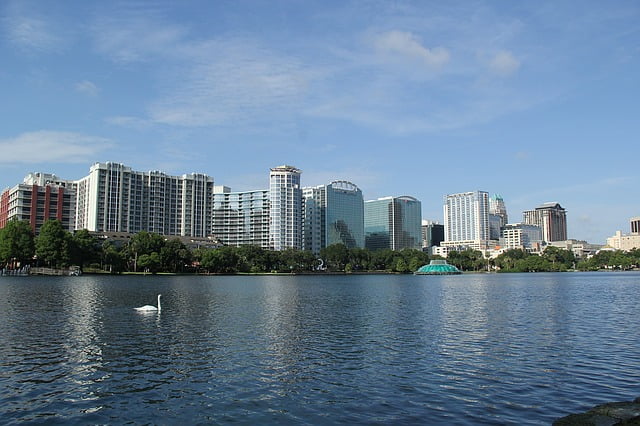 Fly-drive
Arguably the best, and certainly the most stress-free, way of seeing Florida, a fly-drive holiday gives you the chance to enjoy a mixed itinerary, while saving money along the way.
Top packages for families keen to enjoy the best the Sunshine State has to offer include entry to all of the biggest and best resorts, mixed in with days away from the tourist masses taking in the state's historic charm and stunning coastal landscapes.
For the more free-spirited and adventurous, basic fly-drive packages just offer flights and a hire car, giving you the chance to put the top down, head out on the open road and go wherever the wind takes you; whether its to the beautiful Keys, the theme parks of Orlando or the beaches of the Gulf Coast.
Lobster
Unsurprisingly, the peninsula of the Sunshine State is a great place to eat sea food, and top of any visitor's menu should be Florida lobster.
Also known as spiny lobster or rock lobster, this is a staple on most restaurant menus, especially those by the ocean. Its flesh is praised with being even more succulent than most other types of lobster and is best enjoyed washed down with a Cuban-style cocktail while looking out over the warm waters of the Gulf Coast.
Orlando
For many holidaymakers, especially youngsters, Orlando seems like not only the best city in Florida, but on Earth. This is hardy surprising given that it's known as the 'Theme Park Capital of the World'.
In fact, travellers enjoying holidays to Florida need never leave the greater Orlando area during their stays. As well as the famous Walt Disney World Resort, the city is home to SeaWorld, Universal Studios and the Wet 'n' Wild Water Park.
Outside the theme parks, there are plenty of museums, cultural attractions, bars, restaurants, and, for dads keen to enjoy some respite from Mickey Mouse and his friends, some of America's top sports arenas.
Romance
Florida is not just ideal for holidaying families; its picture-perfect beaches, fine seafood restaurants and numerous historic fishing villages makes it a perfect romantic destination for couples.
Sarasota and North Reddington Beach are ideal for loved-up couples keen to soak up the sun together, while St Pete Beach is a great destination for lovers wanting to inject a little excitement into their vacation, with a host of water sports on offer there.
Islands
Florida is home to hundreds of charming islands, many of them connected to the North American mainland by bridge, making them easily accessible on a fly-drive holiday.
Destinations such as Amelia Island, Anastasia Island, Little Palm Island and Pine Island all boast charming colonial settlements, and are popular with wildlife enthusiasts keen to see nesting turtles, dolphins and whales.
Disney
The Walt Disney World Resort is far and away Florida's most popular visitor attraction, and it's not hard to see why. Covering 47 square miles, the attraction is actually made up of 24 themed resorts, as well as numerous fitness centres, golf courses and spas, providing plenty to keep children, as well as mums and dads, happy for days on end.
Alligators
Probably the most famous of Florida's fauna, alligators can be spotted at a number of the state's national parks, refuges and zoos.
For the best alligator experience, take a boat tour of the unspoilt Everglades to see them and a host of other species in their element.