One of the best places to visit in Latin America is Quito Ecuador. The city has an estimated population of 1.8 million people, and in terms of size; it's the second largest in the country. It is blessed to have a very rich history having been established in the 16th Century. Here are some ideas for your visit to Quito:
Old Town
This is the largest historic center In Latin America, and it being a UNESCO heritage site it avails many opportunities to learn Quito's culture in detail.
Mital del Mundo
Mital del Mundo is quite popularly with tourists visiting Quito. This center was built in memory of great French explorer who successfully calculated the Equator. It houses an ethnography museum, bars, and shops where you can buy artifacts. At the top you will be able to see other historic sites from a bird's eye view. One package you cannot afford to miss.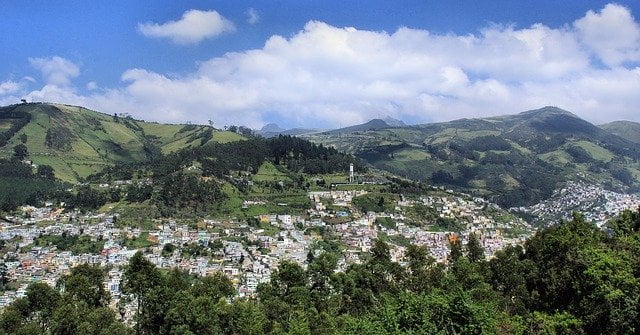 Independence Plaza
Independence Plaza has an enviable history, in fact, it is here that you will be able to trace the true story behind Quito. Initially, the place was used as an arena for bull fighting way back in the 16th century. It also contains several building that are of interest; including the 1852 Archbishops palace.
Colonial Art Museum
Colonial Art Museum housed in a 17th century building is where you can visit together with your family and have a really good time. You will e able to see unique collections of the 16th and 17 including paintings and sculptures. The works of great artists like Miguel de Santiago and Manuel Chilli are also on display.
Otavalo Market
The best memories of any places visited are in the pictures taken and artifacts that are bought back as souvenirs. Otavalo Market place gives you an excellent opportunity to pick up an original garment. They are the indigenous people who have managed to maintain their culture and traditional clothing for centuries. Their weaving skills are remarkable are quite remarkable. The market is located just 2 hours north of Quito and makes a great day trip outside of the city.