The island of Seychelles is a magnificent paradise that every tourist looking for a getaway vacation should consider. Seychelles located in the Indian Ocean is about 1500km from the mainland-Africa. It has an enviable history as well as a favorable humid climate. It is paramount to note that the island is one of the most visited in the world due to the many places of interest.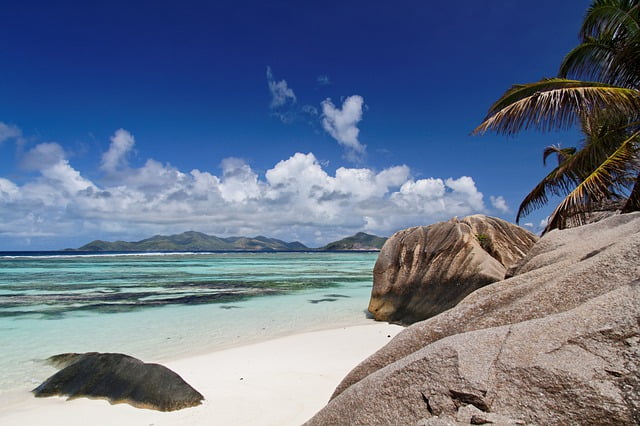 The top 5 attractions in Seychelles include:
Anse Lazio Beach
This beach protected by a reef is so far one of the best in the world. You will be able to enjoy swimming in the clean turquoise waters, and stroll along the beach. It provides one the best areas for snorkeling. This is a must-visit. Other beaches in the same category include Mahe Beach and Beau Vallon Beach.
Cousin National Park
The Cousin National Park which is less than 2km from Mahe by water, and it is an excellent place by all standards. This is the place where nature enthusiasts will have a field day, as you are able to watch different species of birds all day long. However, the visiting days are limited to Fridays, Tuesdays, and Thursdays.
Silhouette Island
You can also discover the mysteries of nature at Silhouette Island which is surrounded by three hills, arising from the beach and covered by relatively thick forest. At sunset you enjoy the picturesque as the hills shadow is cast upon the ground. It is really an amazing place to be.
Michael Adams Studio
Do not fail to visit Michael Adams Studio to adore the paintings that depict clearly the life of the people of Seychelles. This esteemed and talented artists has also produced landscape painting that will make you appreciate the epitome art.
Natural History Museum
The Natural History Museum is a place where you will be able to learn more about the history of Seychelles in detail. You are able to see real bones of extinct creatures including crocodiles and bandit crabs. Its location in the middle of the city makes accessibility quite easy.