Located in Central Africa, Zambia is bordered by Malawi, Tanzania, Zimbabwe, Namibia, Angola, Congo and Botswana . Although this country is land locked, there are several wonderful places that you can visit while here.
Soweto Market
For visitors and tourists, a visit to Soweto market is worth it. Here, you will get to understand the different cultures of the Zambian people as you interact with them and get a feel of their daily lives. At the Soweto market, you can find virtually everything being sold there from foodstuffs to clothes.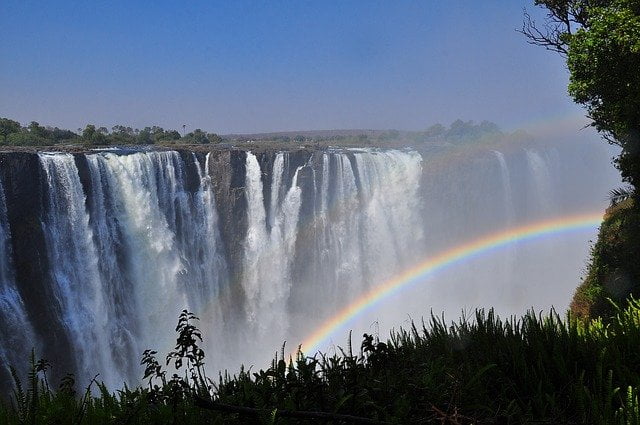 The Anglican Cathedral
This Cathedral is situated in Lusaka City. Undeniably, it is is a wonderful attraction and you can easily notice the intricate details that has gone in to the architecture. This is also referred to as the Holy Cross Cathedral.
Henry Tayali Gallery
While in Zambia, this gallery is a must see. It houses artefacts and artworks that have been done by the natives. While here, you can purchase some the artworks that impress you. Buying these artefacts will remind you of your visit to this amazing destination.
Munda Wanga Environmental Park
This is both a park and a sanctuary for many animals. Here, there are also botanical gardens where you can enjoy some relaxing afternoon after visiting other places in Zambia. At this park, you will notice a Terrace restaurant and bar where you can order some tasty meals.
Lilayi Lodge
This ranch houses lots of animals. While here, you can enjoy a game drive around the ranch where you will get to see a wide variety of exotic animals that reside in this area. Also, there are amenities such as the swimming pool and a magnificent restaurant.
There are several other amazing places that you can visit while in Zambia such as the Kafue National Park, Chipata City, Livingstone Island and the Victoria falls.