Though the usual image most of us have safari is the big game drive, typically taking place in a khaki-coloured open Jeep that stops at a distance from the wildlife. But if you've never looked into it, you may be surprised to learn that there are several ways to experience wildlife on safari, including riding horses, camels and elephants (although horse-riding is the most widely available of these).
Choosing a riding safari, you will be exposed to unique and beautiful perspectives on wildlife and the scenery around you. However as a slightly more unusual option for safari, there are many aspects of taking a riding safari that you must think about and discuss with a trusted safari travel advisor.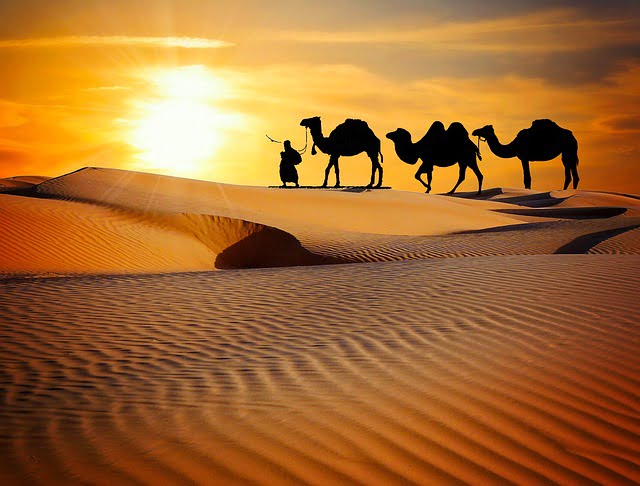 Here are some things you will need to think about before choosing a horse-riding safari:
Fitness level
Riding is a physically demanding activity. You may be sitting down, but your whole body takes part in riding, and multiple days in the saddle can take their toll if you're not adequately prepared.
Level of experience
If choosing a horse-riding safari, there are options available for advanced riders as well as for beginners (though beginners may be more interested in regular safaris with horse-riding as an added or optional activity). Some multi-day riding safaris will take you close to dangerous game, or take on difficult terrain, so speak to a trusted travel advisor to ascertain whether your skills are up to the challenge.
Comfort
Many riding safaris are in conjunction with fly-camping or mobile tented camps, the most adventurous kind of safari camp, usually with fairly basic amenities like drop toilets and bucket showers.
Camels…?
The 'ships of the desert', camels are often used on walking safaris in Kenya to ferry bags and equipment – guests can usually ride them too, but most will find walking the more relaxing option!
Elephant-riding safaris
Though they have limited availability, elephant-riding safaris are offered in some parts of South Africa, Zambia, Zimbabwe and Botswana, and are largely geared towards learning all about elephants, getting a chance to watch them interact with one another and also riding them in the wild.
These options are brilliant for a different slant on the typical safari experience, especially for those who want to combine riding skills with a bush adventure, or for anyone who has been on safari before and would like to get a new take on safari travel.