The many tourist attraction sites make Slovenia one of the most visited countries in Europe. If you want to understand the country in a much better way, then you will have to visit Ljubljana the capital city. It has a wonderful humid sub tropical climate and many places of interest. The fusion of German and Latin cultures blends into a distinct cultural environment. Here are some ideas for things to see and do around the city:
An educational tour to Ljubljana Castle
Its history stands out; the architectural designs are quite unique considering the fact that it was destroyed some years back and rebuilt. It also gives splendid view of the surrounding when standing at the towers.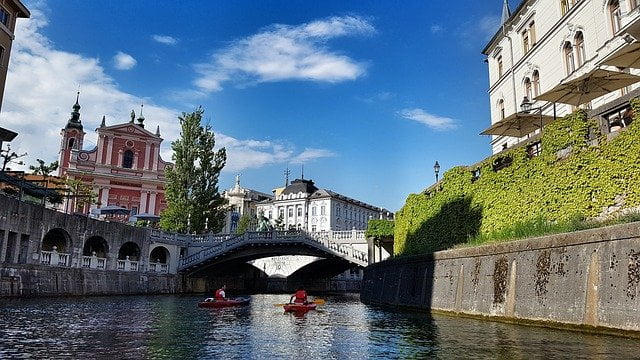 Triple bridge
Triple bridge is part of- Town of Bridges- in the capital that is worth visiting. It dates back to 1842 and essential when exploring the city as it joins to the old town of Ljubljana. The splendid architectural designs were done by veteran Joze Plecknik, and it is one place that you can enjoy taking photos in remembrance of your visit.
Presen Square
Presen Square clearly gives the finer details of the art and poetry of Slovenia, honoring one of the best poet talents in the world France Presen. Who was born in 1800 but died young 49 years later. He is respected for having formed the national anthem.
Saint Nicholas Cathedral
Saint Nicholas Cathedral is one place that every tourist visiting Slovenia in particular Ljubljana should strive to visit. It is of unmatched historical significance to the country in matters that concern Religion. It has been visited by renowned religious leaders like Pope John II, and its architectural features stand out including the bronze side door. The Franciscan church is one important historical structure of great value to the city. It avails opportunity for tourists to enjoy religious concerts without necessarily paying any fee. You will also be able to learn more on many religious aspects of the original inhabitants.