The wonderful city of London located on River Thames stand as one the most amazing city in Europe by all standards. This is where as a tourist you are able to find many places of interest from prehistoric times to the present age. The temperate oceanic climate that London enjoys is a plus for visitors.
The London Eye
This is one of things that you will love to see, experience, and appreciate as tourist visiting the UK. It is the highest observation wheel known to mankind, and has 35 capsules each weighing tens of tons with a capacity of 25 people.
The Natural History Museum
This includes dinosaur exhibition in its package and also covers a wide range of the most rare species of animals in the world. As a tourist you are able to learn more on rare animals by visiting the museum. It is one place where knowledge thrives, a good place to go with your children.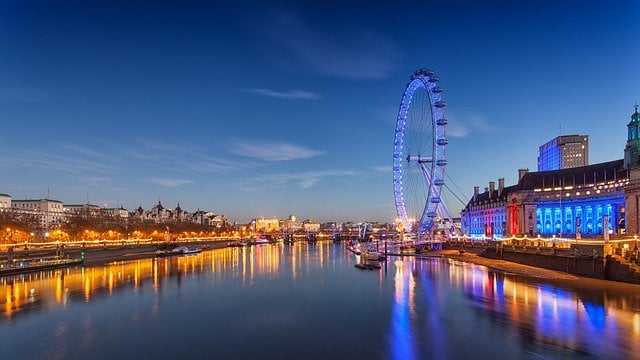 The National Gallery
The National Gallery Contains paintings dating back to the 13th Century, here archived are works of art gurus including Botticelli, Titan, and Da Vinci. It is an exciting place to learn and appreciate great works of art. The best thing is that it is open pubic.
Tate Modern
Another excellent Museum to visit is Tate Modern containing modern and contemporary works of art. You are able to see the works of great artists like Damien Hirst without paying a penny; the works of Gauguin are displayed for every tourist visiting. This is a must-visit for those touring London.
The British Museum
The British Museum is another exemplary pearl in London tourism industry, showcasing works of prehistoric time to the present age. Some of the works that you will be able to see include: Parthenon sculptures, Rosetta Stone, and the Egyptian Mummies.