Even though Ibiza's most known facet is the partying one and the nightlife is Ibiza's most effective hook for tourists, there is a side much more relaxing and tranquil in the island, perfect for those who are looking to relax and enjoy some quiet in their holidays, enjoy the sea and the mediterranean weather.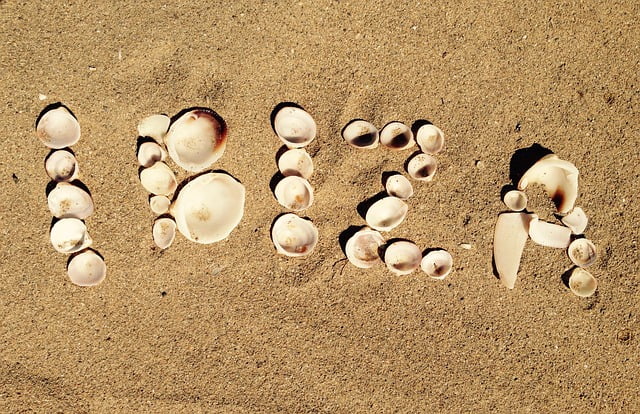 Located mostly in the northern part of the island, these zones, considered to be the most peaceful ones in all Ibiza, are known as the trinity, and they are located between the villages of Santa Eulalia del Río, San Carlos and the San Vicente Cove, which stays isolated from the partying environment of the rest of the island.
All this zones are usually quite far away from the nearby urban core, mainly the capital, so you should rent a vehicle in order to arrive at any of those areas with total freedom.
The village of Santa Eulalia del Río is considered as the capital of northern Ibiza, a town big enough for people to enjoy of the urban life and enough far away from the center of the island to enjoy of the tranquility of the fields and the sea. If you want to enjoy little walks near the sea or around the town's harbor then Santa Eulalia is undoubtedly your kind of place. In the tranquil harbor town you can enjoy one of Ibiza's most important hippie marketplace, as well as some of Ibiza's best coves, like the Pada Cove, the Llonga Cove and the Leña Cove.
On the other hand the town of San Carlos de Peralta is a village with a strong hippie past, that even today preserves great part of the movement from the 60's. Little marketplaces with article of great quality, pubs with great service and drinks, etc. All who are looking for a good place to enjoy the quiet will find it here.
Lastly what is considered to be one of the best beaches of Ibiza, the San Vicente Cove.
Located almost at 30 km of the city of Ibiza, the trip to the cove is worthwhile due to the quality of the beach, its sand and its waters, which some even compare to the Caribbean. With hotels and apartments perfect for staying near the area for some days, we can also find some excellents services at the beach so we can make our holidays as complete as able.