Indonesia's capital Jakarta has a "smelly" nickname: The Big Durian. And just like the pungent fruit, Jakarta can be an acquired taste. The city is riddled with a lot of challenges, the most notorious of which is the traffic situation. It's also easily flooded and is consistently included in lists of cities in Asia with less-than-stellar air quality. In short, Jakarta's flaws are easy to see. So why do Malaysians, and other tourists for that matter, keep on getting a Jakarta tour package to visit this chaotically likeable city? Here are some reasons to convince you to overlook its faults just like the millions of tourists who love Jakarta.
It's a Safe City
Even Indonesians think of Jakarta as an unsavory, dangerous city. However, did you know that according to a report by the U.S. Department of State's Overseas Security Advisory Council, Jakarta has lower crime rates compared to other American, Asian, and European cities? That's right! It's even statistically safer in Jakarta than in New York. Obviously, no city has absolutely zero crime rate. In Jakarta, your primary concern would be theft. Still, as long as you're mindful of your belongings and your surroundings, you can stroll along the streets of Jakarta without worry.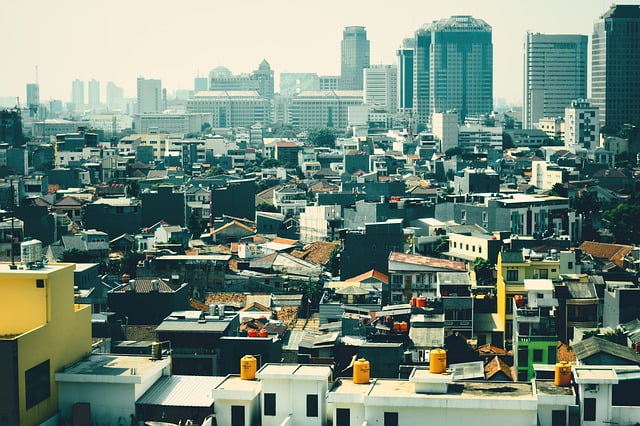 It Has Delicious, CHEAP Food
Almost any Asian city can argue that they have the best food. Jakarta, however, has two things that make its food scene stand out: diversity and price. As part of a huge archipelago, Jakarta is home to a variety of flavourful dishes. Almost every unique recipes and specialties of Indonesia's 33 provinces have made their way and been recreated to the busy streets of Jakarta. What's more, it's easy to find affordable choices in the Indonesian capital. The street food scene is simply unbeatable, every corner with carts and stalls serving almost any kind of Indonesian dish you can think of. For even more variety, you can also find local and international restaurant chains. There are even various Asian and Western cuisines prepared by Michelin-starred chefs for those looking for some more luxurious options.
It's a Shopping Haven
Jakarta certainly loves its malls. Because of the horrible traffic situation, locals prefer to do their shopping in one convenient place. These malls also have a wide range of entertainment and dining options, making them even more convenient. That's why Indonesia's capital has more than 170 shopping malls, with more coming each year. It's no surprise, then, that Jakarta is one of the most popular shopping destinations in Asia. In fact, there are tourists who visit not to sightsee but to visit these malls and shop! Some of the best malls to visit include Pacific Place Jakarta, Mal Taman Anggrek, Grand Indonesia Shopping Town, Pondok Indah Mall, and Plaza Senayan.
But shopping in Jakarta isn't just limited to malls. There are also plenty of street markets in the city, catering to the most simple to the most unique and quirky. Check out Pasar Seni Ancol, Pasar Baru, Jalan Surabaya Flea Market, and Rawabening Gemstone Market, among many others. Not only do you get to shop at a bargain, you might also get to learn a bit of history and culture as well.
It's Easy to Go to Other Locations
Being the capital of Indonesia, it's only logical that Jakarta should be accessible. And by accessible, it means you can easily take a flight out of the bustling metropolis and have a vacation somewhere in Bali. There are also direct flights from Jakarta to other Asian destinations, including Vietnam, Thailand, Singapore, the Philippines, and Cambodia.
Aside from Bali, there are plenty of other Indonesian destinations that you can easily reach from Jakarta. Fancy an island resort destination that's not Bali? You can easily take a boat to Pulau Seribu. Want to visit the Borobudur Temples? There's a nonstop flight from Jakarta to Central Java. You can also drive to Bandung for a food crawl or head up to Puncak for some great views and fresh, cool air. In short, if you're looking to extend your vacation, Jakarta is a great start-off point
Its Music and Art Scene is Thriving
For musicians and artists, you'll find yourselves in a very welcoming environment. Pop, alternative music, EDM, and jazz are alive and well. In fact, Jakarta is home to one of the biggest and most successful jazz music events in the world: Java Jazz Festival. Moreover, both local and international artists are continuously gaining recognition and building fan bases in Jakarta.
In terms of art, Jakarta has been conducting more and more art shows over the years. Galleries have also been popping up, ready to showcase artworks from young and promising artists. Jakarta's art community, especially in terms of contemporary art, may not rival those of other cities or countries but it's definitely on the rise.
Jakarta has its faults, but it's also easy to love. These are just a few reasons why tourists love coming back. Book a tour today and experience it for yourself.